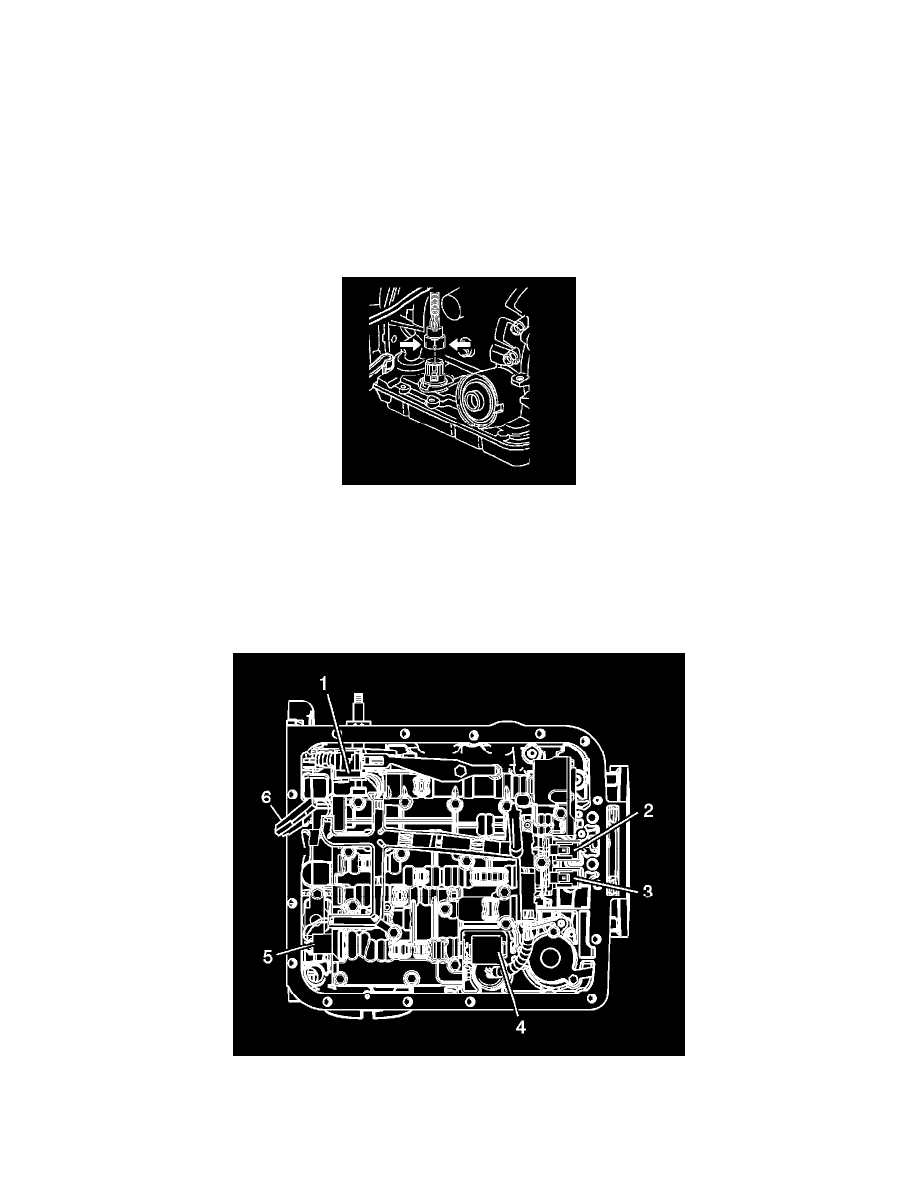 Torque Converter Clutch Solenoid: Service and Repair
Torque Converter Clutch Pulse Width Modulation Solenoid, Torque Converter Clutch Solenoid, and Wiring Harness
Special Tools
J 28458  Seal Protector Retainer Installer
Removal Procedure
1. Raise and support the vehicle. Refer to Lifting and Jacking the Vehicle   (See: Maintenance/Vehicle Lifting/Service and Repair).
2. Remove the transmission oil pan and the filter. Refer to Automatic Transmission Fluid and Filter Replacement   (See: Transmission and
Drivetrain/Automatic Transmission/Transaxle/Service and Repair/Removal and Replacement).
3. Disconnect the transmission harness 20 way connector from the transmission internal harness pass-through connector.
Depress both tabs on the connector and pull straight up. Do not pry the connector.
Note:  Removal of the valve body is not necessary for the following procedure. 
4. Remove the 1-2 accumulator assembly. Do not remove the spacer plate. Refer to Accumulator Assembly, Spacer Plate, and Gaskets   (See:
Transmission and Drivetrain/Automatic Transmission/Transaxle/Accumulator/Service and Repair/4L60-E/4L65-E/4L70-E - Automatic
Transmission).
5. Disconnect all the internal wiring harness electrical connectors from the electrical components (1-6).