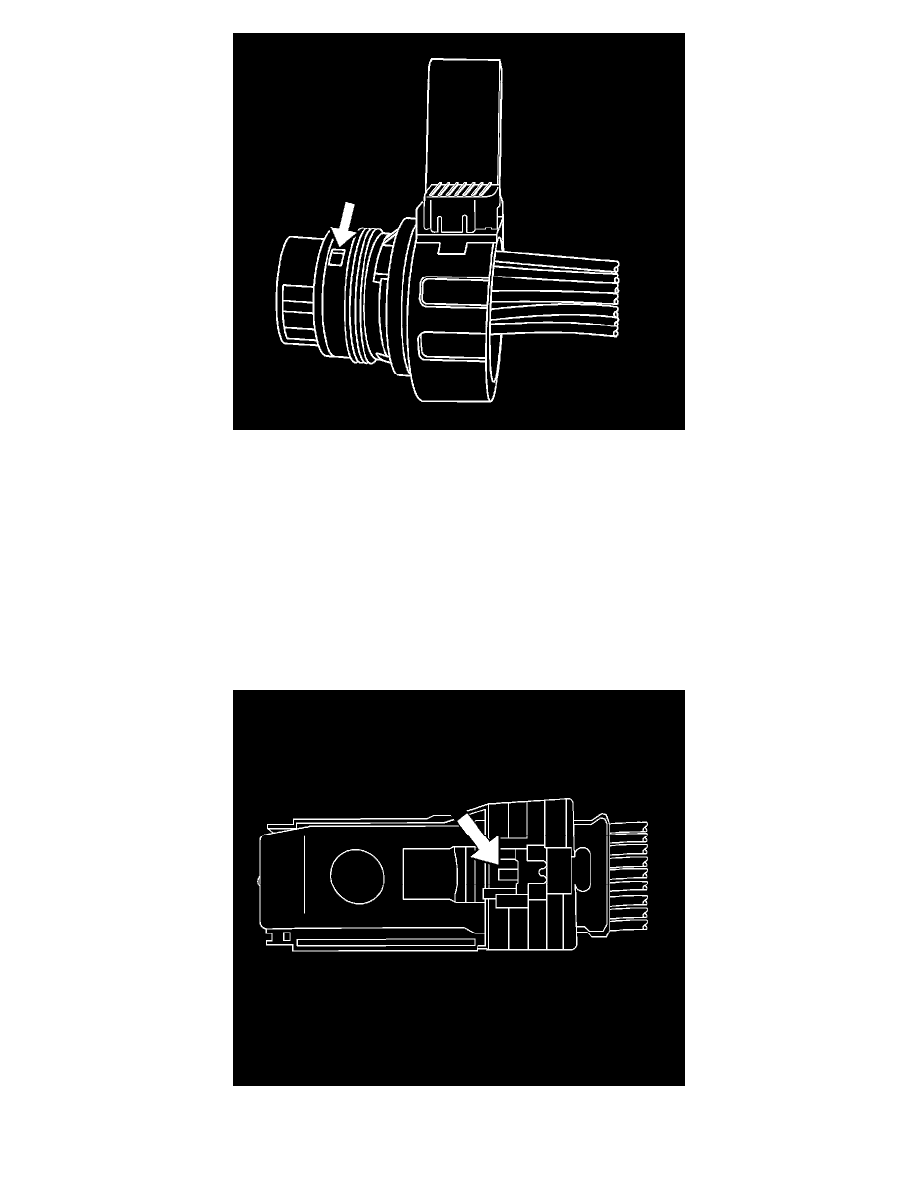 5. Ensure the TPA is fully seated. The TPA should be centered and flush with the connector body when viewed.
Molex Connectors
Molex Connectors
Tools Required
J-38125  Terminal Repair Kit
Terminal Removal Procedure
1. Locate the connector position assurance (CPA) on the top of the wire dress cover. Slide the CPA forward.
2. Slide the lever lock forward while pressing down on the lever lock release tab.