< PREV PAGE
NEXT PAGE >
Savana 3500 V8-4.8L (2009)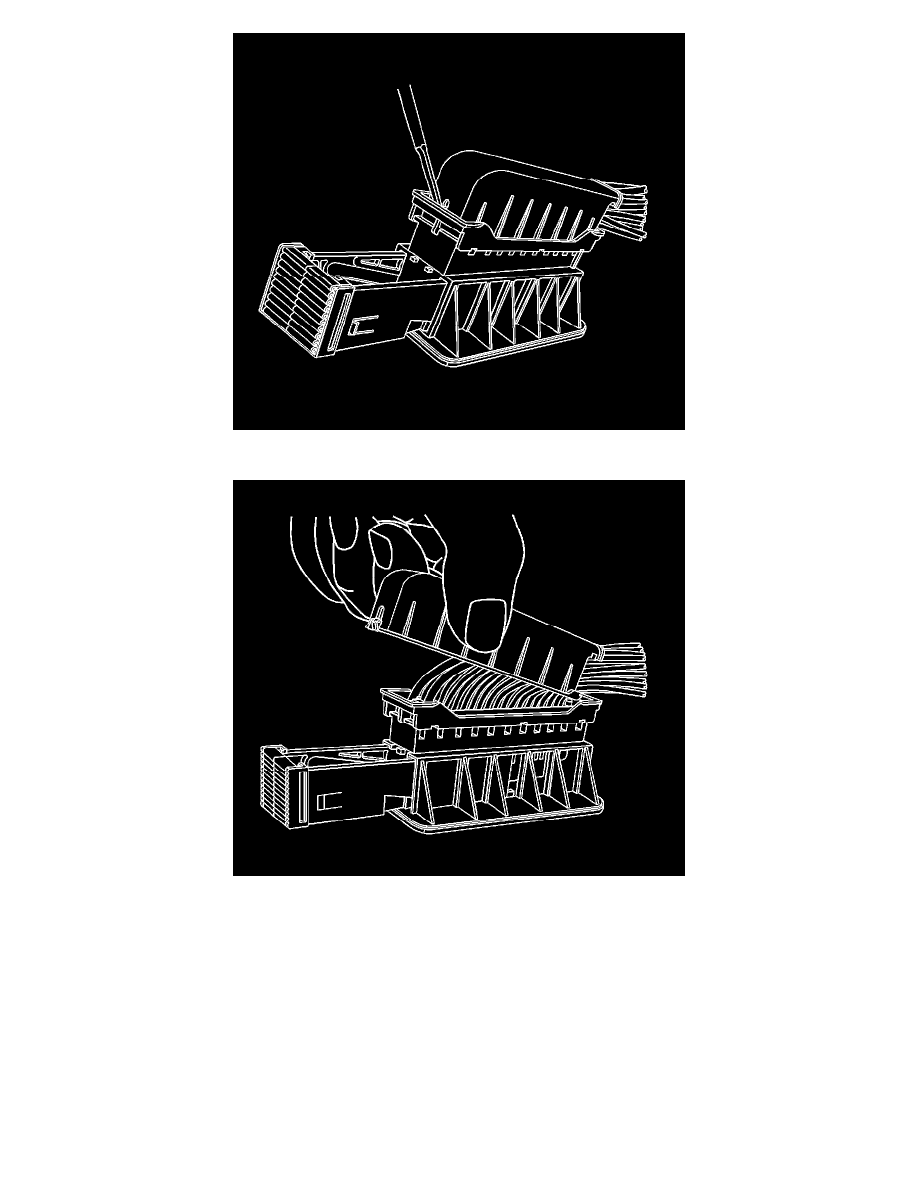 6. With the lock tab released, lift the connector wire dress cover from the connector body.
7. Using terminal release tool J-38125-212, press the prongs into the holes each side of the terminal to be removed to release the lock tabs and pull
the terminal out of the connector body.
< PREV PAGE
NEXT PAGE >