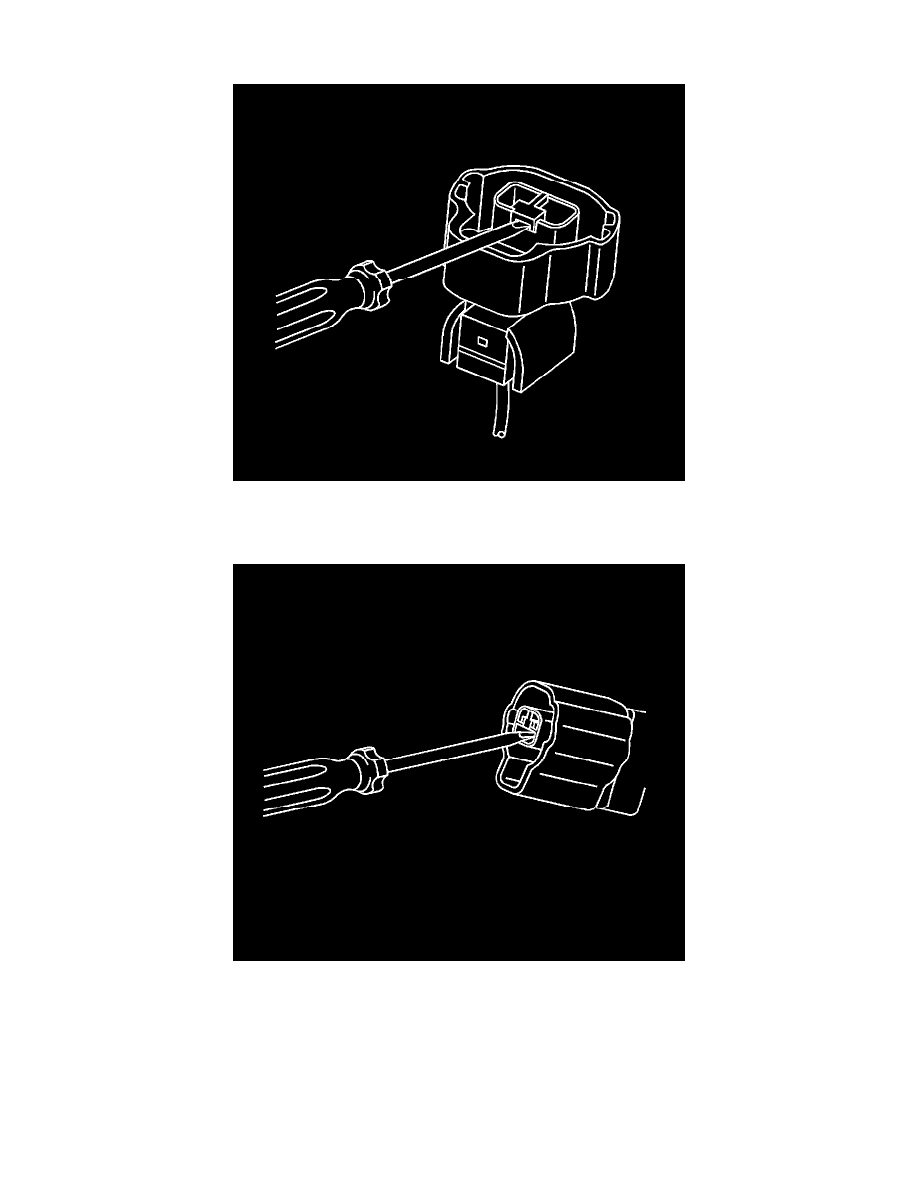 1. Disconnect the connector from the component.
2. Insert a small flat-blade tool in the slot below the front loaded terminal position assurance (TPA) and pry up.
3. Remove the TPA by pulling it out of the connector.
4. Push the wire side of the terminal that is being removed toward the connector and hold it in position.
5. Insert the J 38125-553 on a slight upward angle into the cavity below the terminal to be removed. Ensure that the pointed on the end of the tool is
facing the bottom of the terminal and it stays in contact with the terminal until it stops on the plastic terminal retainer. See the release tool cross
reference in the Reference Guide of the J-38125   to ensure that the correct release tool is used.