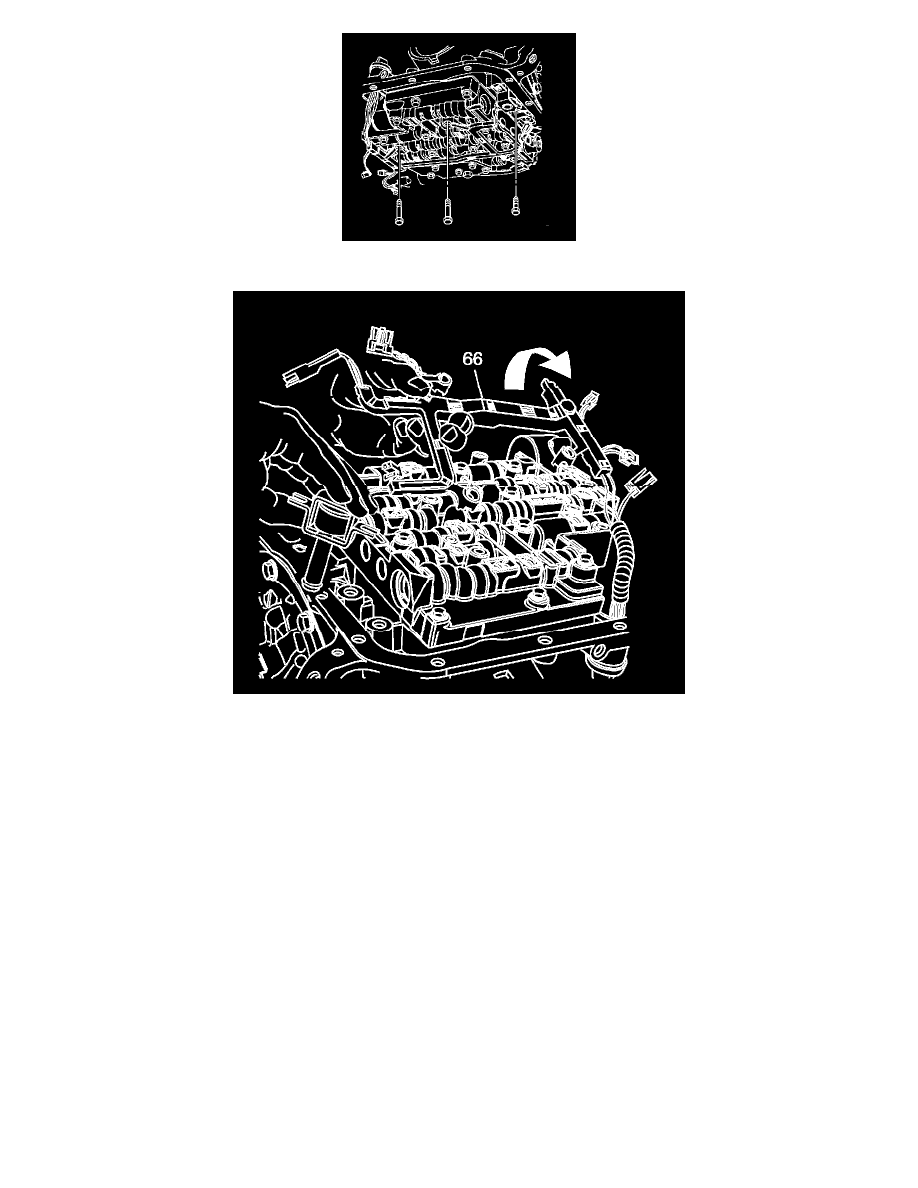 12. Remove the TCC solenoid retaining bolts and the valve body bolts which retain the internal wiring harness.
13. Using J 28458   , release the pass-through electrical connector from the transmission case.
1. Use the small end of the J 28458   over the top of the connector.
2. Twist in order to release the 4 tabs retaining the connector.
3. Pull the harness connector down through the transmission case.
14. Remove the TCC solenoid (with O-ring seal) and wiring harness assembly (66) from the transmission case.
15. Inspect the TCC solenoid and wiring harness assembly for the following defects:
*
Damage
*
Cracked connectors
*
Exposed wires
*
Loose pins
Installation Procedure