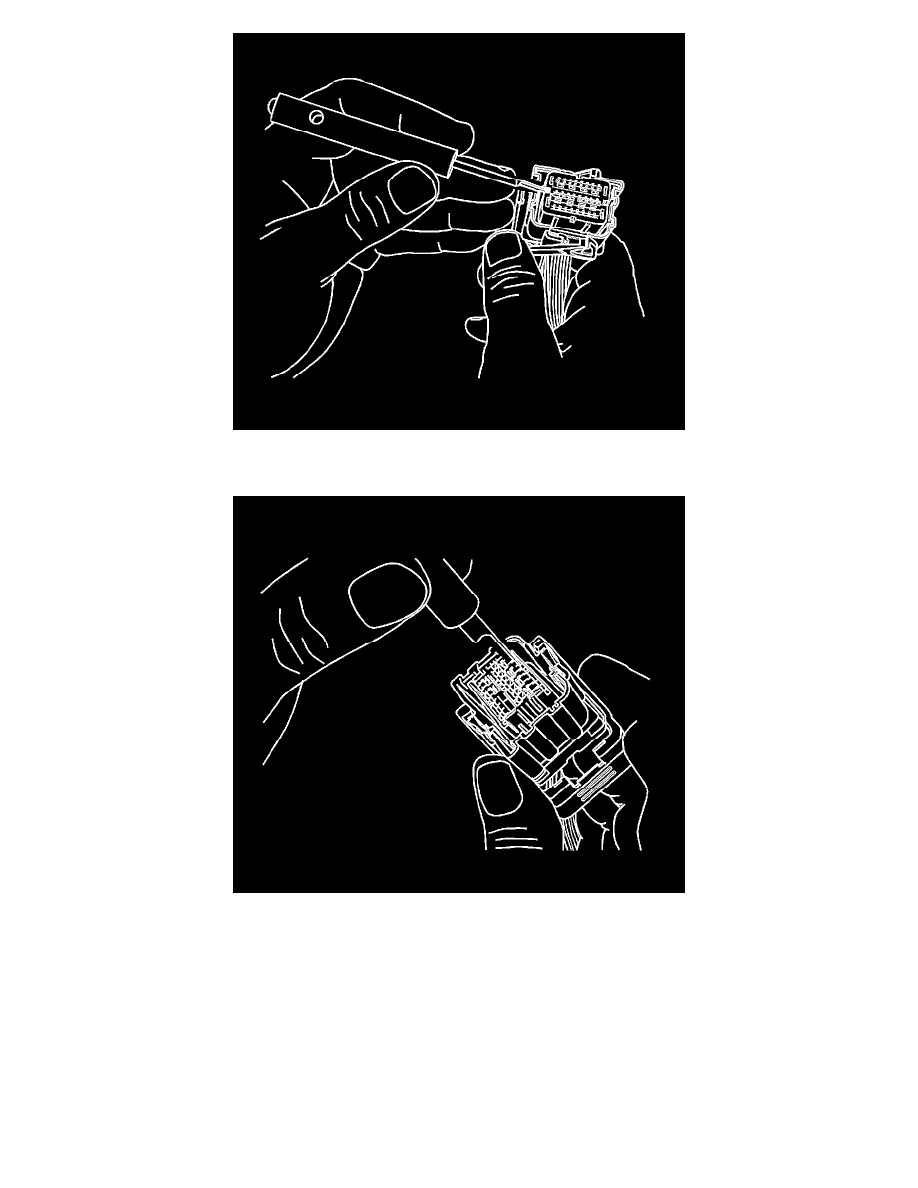 6. Using terminal release tool J-38125-215A, place the tip of the tool on the outside edge next to the terminal and depress the lock tab and remove
the rear of the connector body.
Terminal Repair Procedure
Use the appropriate terminal and crimper in the J-38125   in order to replace the terminal.
Tyco/AMP Connectors (0.25 Cap)
Tyco/AMP Connectors (0.25 Cap)
Tools Required
J-38125  Terminal Repair Kit
Terminal Removal Procedure