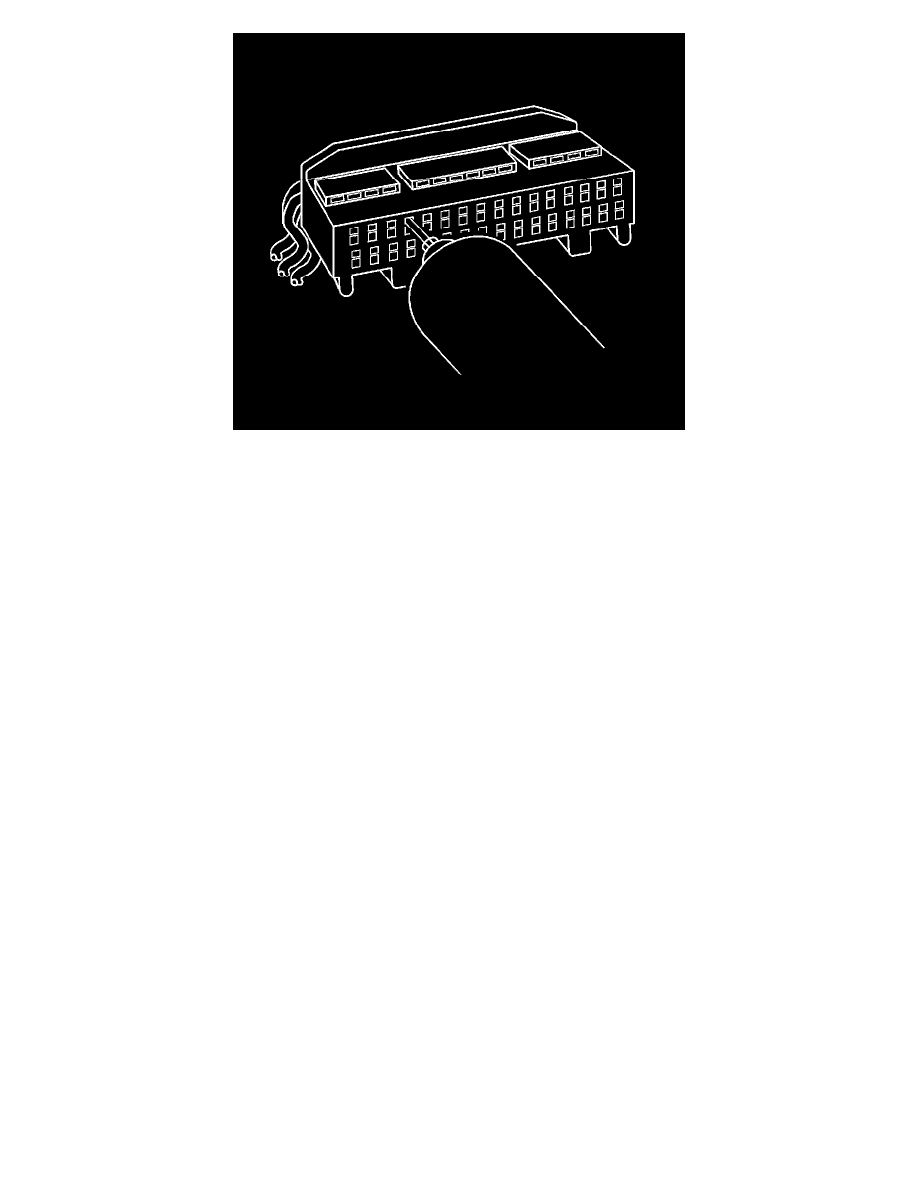 5. While pushing the terminal forward, insert the J 38125-24 in the release cavity above the terminal you are removing, gently pull the wire out of the
back of the connector. Always remember never use force when pulling a terminal out of a connector. See the release tool cross reference in the
Reference Guide of the J-38125   to ensure that the correct release tool is used.
Terminal Repair Procedure
Use the appropriate terminal and follow the instructions in the J-38125   in order to replace the terminal.
Tyco/AMP Connectors (43-Way)
Tyco/AMP Connectors (43-Way)
Tools Required
J-38125  Terminal Repair Kit
Removal Procedure
Follow the steps below in order to remove terminals from the connector.
1. Locate the lever lock on the wire dress cover. Slide the lever lock away from the connector body.
2. Disconnect the connector from the component.
3. Locate the dress cover locking tabs on the dress cover of the connector. Using a small flat-blade tool release all of the locking tabs.
4. Once the locks are unlocked, lift the dress cover off.