< PREV PAGE
NEXT PAGE >
Savana 3500 V8-4.8L (2009)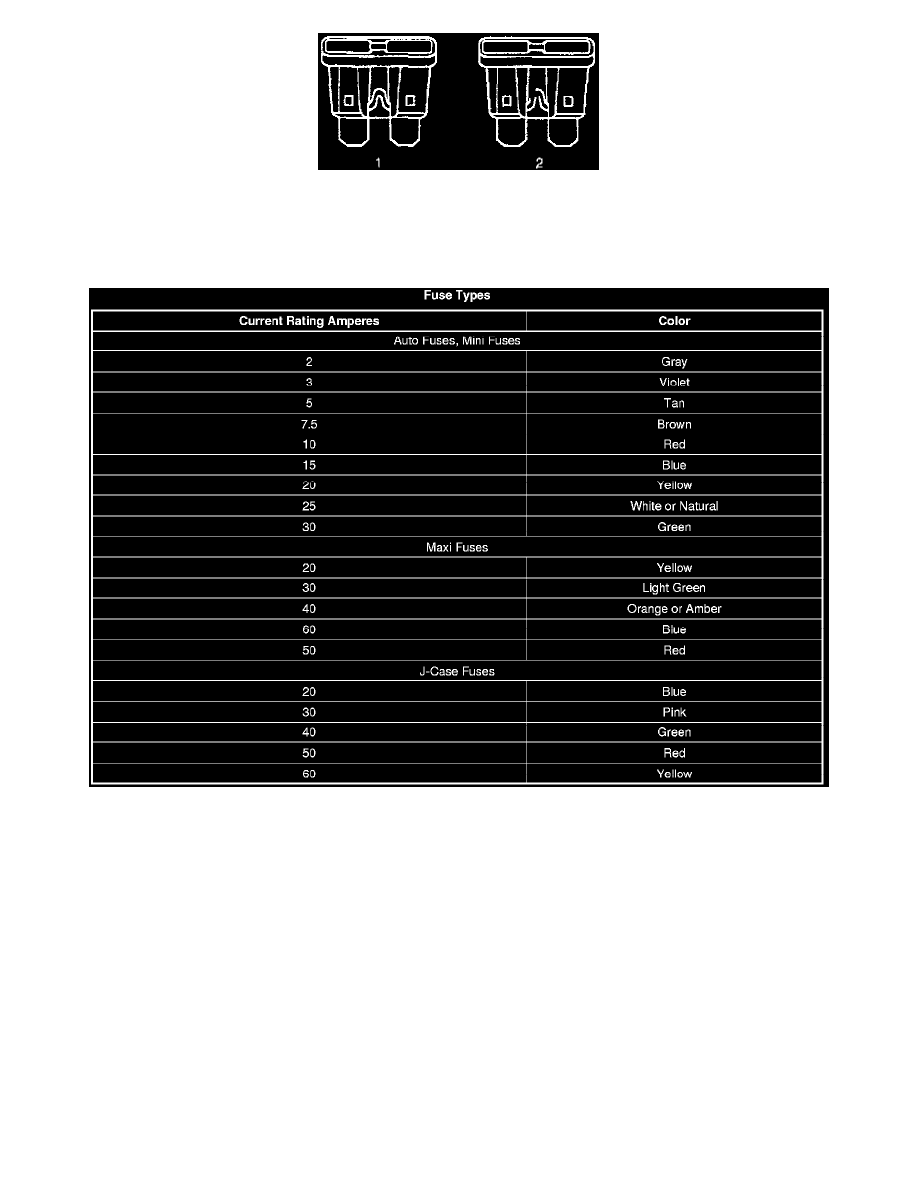 The fuse is the most common method of an automotive wiring circuit protection. Whenever there is an excessive amount of current flowing through a
circuit the fusible element will melt and create an open or incomplete circuit. Fuses are an one time protection device and must be replaced each time the
circuit is overloaded. To determine if a fuse is open, remove the suspected fuse and examine the element in the fuse for an open (2). If not broken (1),
also check for continuity using a DMM or a continuity tester. If the element is open or continuity is suspect, replace the fuse with one of equal current
rating.
Circuit Protection - Fusible Links
Circuit Protection - Fusible Links
Fusible link is wire designed to melt and break continuity when excessive current is applied. It is often located between or near the battery and starter or
electrical center. Use a continuity tester or a DMM at each end of the wire containing the fusible link in order to determine if it is broken. If broken, it
must be replaced with fusible link of the same gage size.
Repairing a Fusible Link
Note:  Fusible links cut longer than 225 mm (approximately 9 in) will not provide sufficient overload protection.
Flat Wire Repairs
Flat Wire Repairs
Caution:  The flat wire within the flex wiring harness is not serviceable. If an open or short exists within the flex wiring harness the complete harness
must be replaced.
< PREV PAGE
NEXT PAGE >