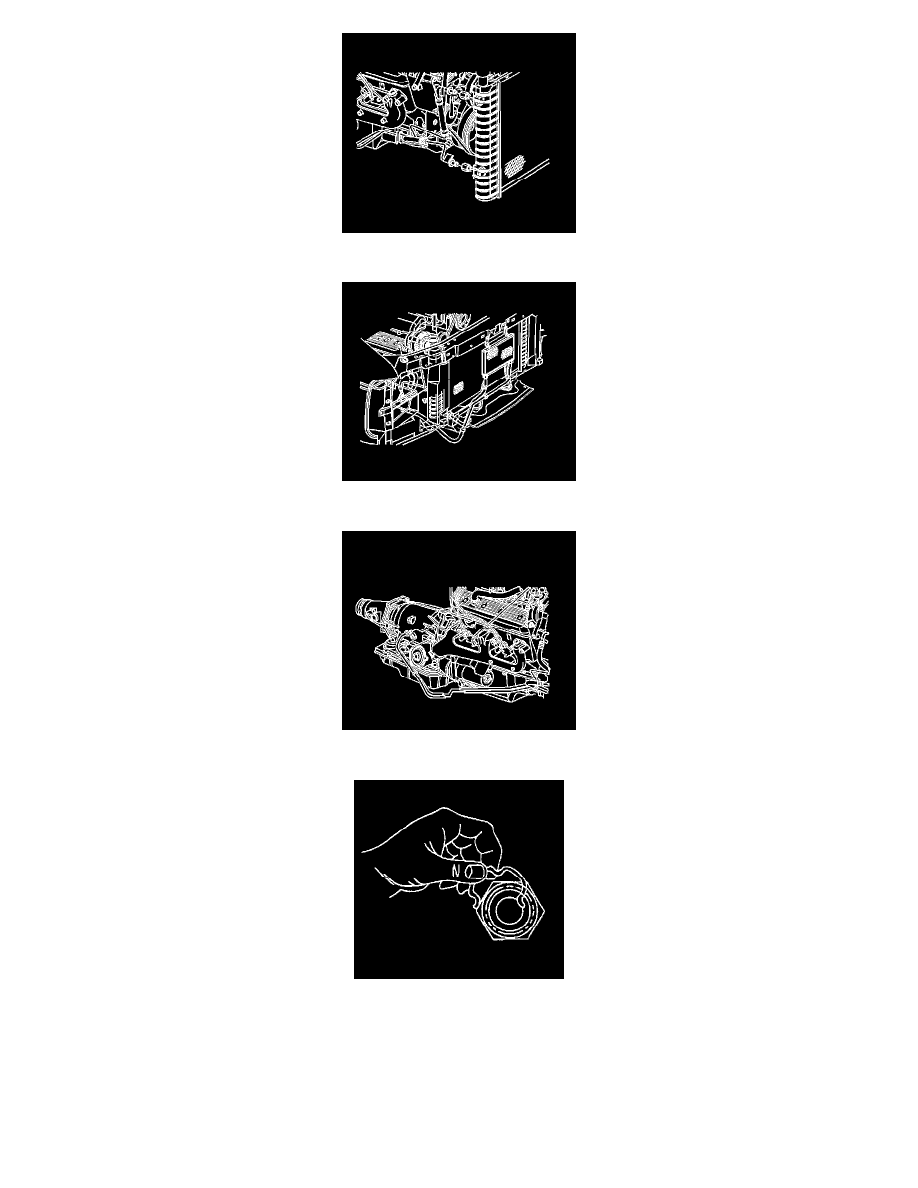 4. Install the 2 cooler lines to the radiator.
5. If equipped with the auxiliary oil cooler, install the inlet line to the radiator and the outlet to the auxiliary cooler line.
6. Install the 2 oil cooler lines to the transmission.
7. Hook one of the open ends of the retaining ring in one of the slots in the quick connect fitting.