< PREV PAGE
NEXT PAGE >
Savana 3500 V8-4.8L (2009)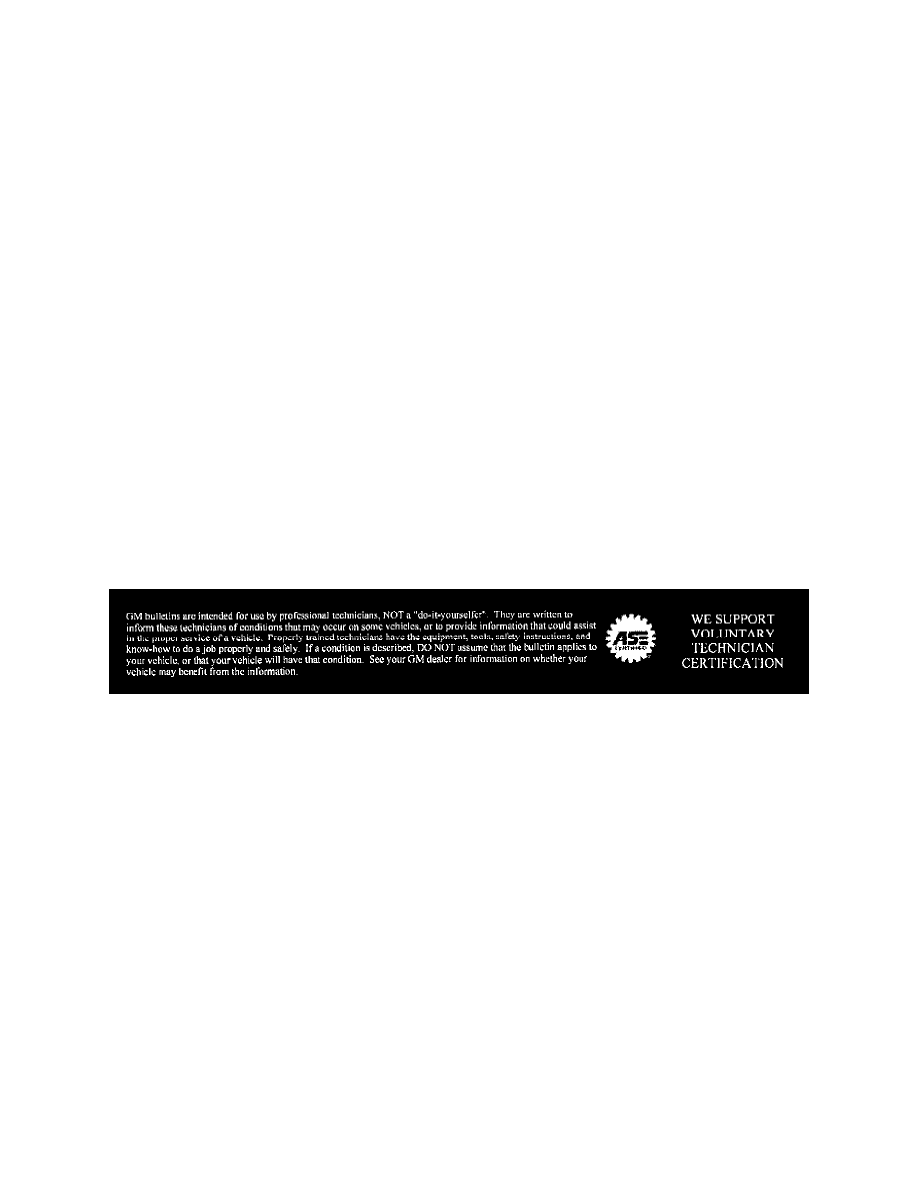 Output Shaft: Technical Service Bulletins
A/T - 2-3 Upshift or 3-2 Downshift Clunk Noise
INFORMATION
Bulletin No.: 01-07-30-042F
Date: February 05, 2010
Subject: Information on 2-3 Upshift or 3-2 Downshift Clunk Noise
Models:
2010 and Prior GM Passenger Cars and Light Duty Trucks
2010 and Prior HUMMER H2, H3
2005-2009 Saab 9-7X
with 4L60-E, 4L65-E or 4L70-E Automatic Transmission (RPOs M30, M32, M70) 
Supercede:
This bulletin is being revised to add the 2010 model year and 4L70E transmission. Please discard Corporate Bulletin Number 01-07-30-042E (Section
07 - Transmission/Transaxle). 
Important
For 2005 model year fullsize utilities and pickups, refer to Corporate Bulletin 05-07-30-012.
Some vehicles may exhibit a clunk noise that can be heard on a 2-3 upshift or a 3-2 downshift. 
During a 2-3 upshift, the 2-4 band is released and the 3-4 clutch is applied. The timing of this shift can cause a momentary torque reversal of the output
shaft that results in a clunk noise. This same torque reversal can also occur on a 3-2 downshift when the 3-4 clutch is released and the 2-4 band applied.
This condition may be worse on a 4-wheel drive vehicle due to the additional tolerances in the transfer case. 
This is a normal condition. No repairs should be attempted. 
Disclaimer
< PREV PAGE
NEXT PAGE >