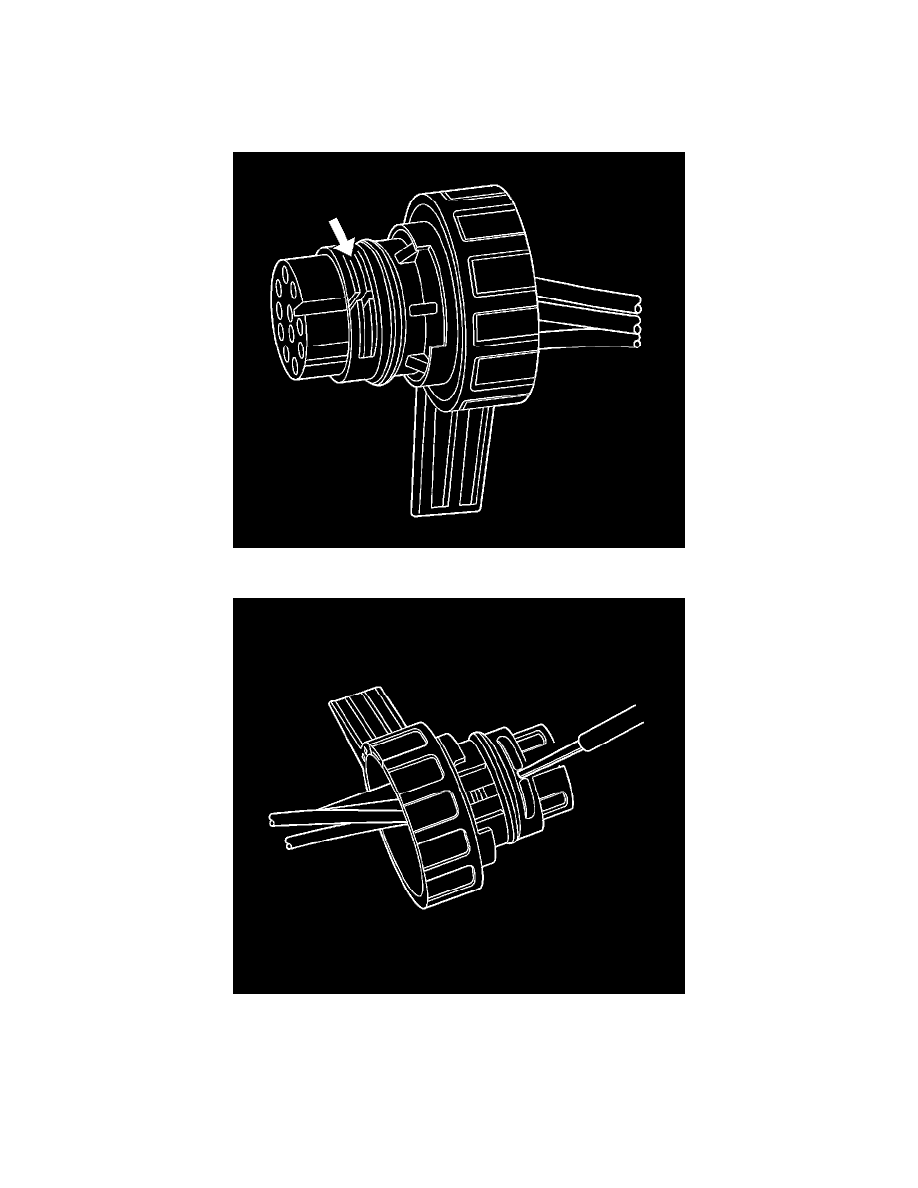 After the terminal is crimped to the wire, perform the following procedure in order to replace the terminal.
1. Slide the new terminal into the correct cavity at the back of the connector.
2. Push the terminal into the connector until it locks into place. The new terminal should be even with the other terminals. Ensure that the terminal is
locked in place by gently pulling on the wire.
3. Locate the terminal position assurance (TPA).
4. Use a small flat-blade tool to push the TPA until it bottoms out.