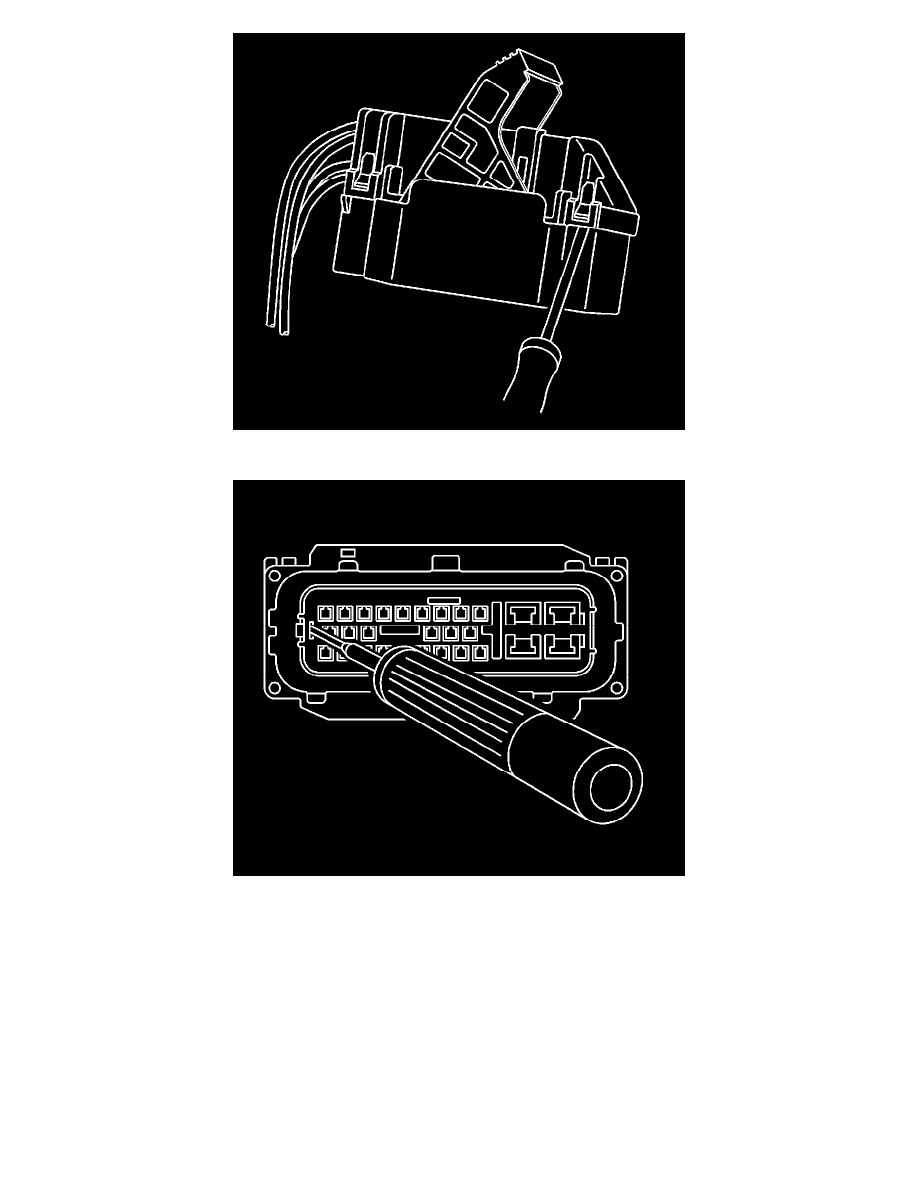 3. Remove the dress cover by using a flat-blade tool to release the connector locking tabs and pulling off the dress cover.
4. Relieve the tension on the nose piece retainers by inserting J-38125-12A (12094429) into the single retainer slot on the end of the nose piece and
gently prying out the locking tab. Repeat the process for both of the nose piece locking tabs on the opposite side of the nose piece.