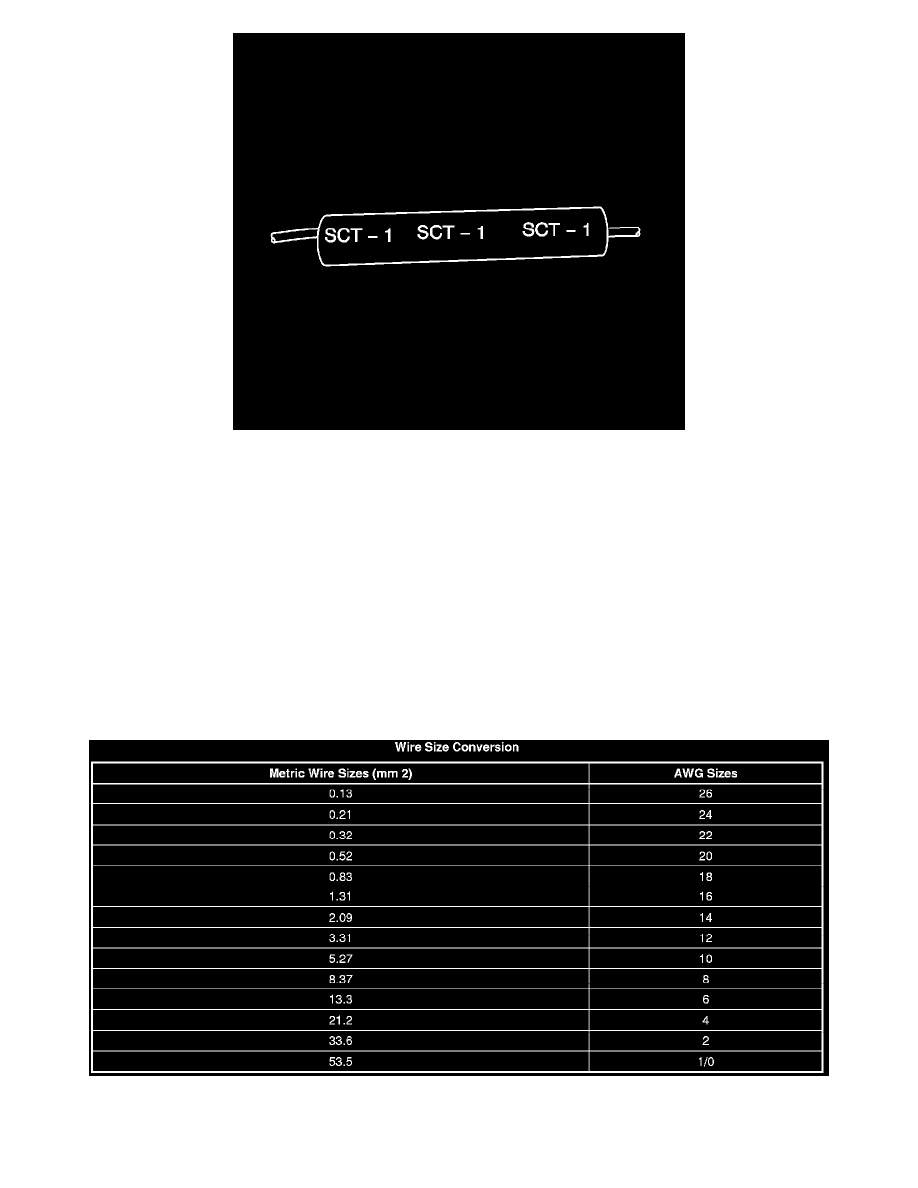 13. Center the high temperature SCT1 shrink tube over the DuraSeal splice sleeve.
14. Using the heat torch, apply heat to the high temperature heat shrink tubing.
15. Gradually move the heat from the center to the open end of the tubing:
*
The tubing will shrink completely as the heat is moved along the insulation.
*
A small amount of sealant will come out of the end of the tubing when sufficient shrinkage is achieved.
16. Replace any reflective tape and clips that may have been remove during the repair. 
Repairing Damaged Wire Insulation
Repairing Damaged Wire Insulation
If the conductive portion of the wire is not damaged, locate the problem and apply tape around the wire. If the damage is more extensive, replace the
faulty segment of the wire. Refer to Splicing Copper Wire Using Splice Sleeves   (See: Testing and Inspection/Component Tests and General
Diagnostics) and follow the instruction to repair the wire.
SIR/SRS Wiring Repairs
SIR/SRS Wiring Repairs