< PREV PAGE
NEXT PAGE >
Suburban 3/4 Ton 4WD V8-305 5.0L (1986)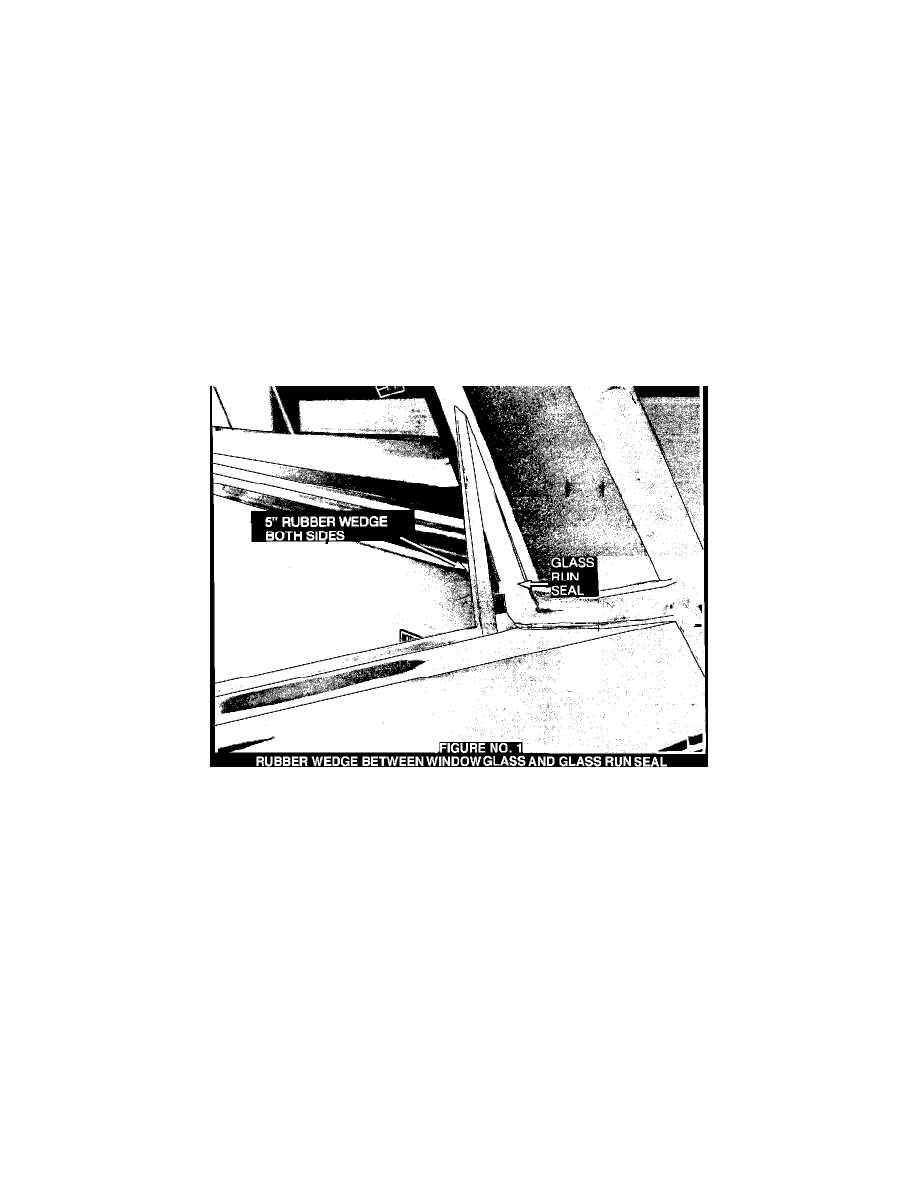 Window Frame: Customer Interest
Tailgate Window - Closes Slowly/Sticking
CHEVROLET NUMBER: 87-T-51
SECTION:
10 - Body Section
DATE:
January, 1987
SUBJECT:
TAILGATE WINDOW ALIGNMENT
MODELS:
1984-1987 C/K-R/V JIMMY/BLAZER
Some 1984-1987 C/K - R/V Jimmy/Blazer models equipped with a power tailgate window may experience a tailgate window that operates slowly or
does not fully return to its upward or closed position. This condition can be caused by misalignment of the rear tailgate window, cable, guide pins, sash
assembly, regulator assembly or the tailgate. The following checks and adjustments should be used to correct this condition.
1.
Battery Condition - Check the charge of the battery while the engine is running and also when the engine is stopped. A low battery charge can
cause the window to move slowly.
Figure No. 1 - Rubber Wedge
2.
Rubber Wedge -      Some models have a rubber wedge (5" long) installed at the base of the roof housing between the window track and the glass
run seal. If equipped with the wedge, remove it and glue the glass run seal to the roof using weather strip adhesive (P/N 12345097) or equivalent
(see Figure No. 1).
< PREV PAGE
NEXT PAGE >