< PREV PAGE
NEXT PAGE >
Suburban 3/4 Ton 4WD V8-305 5.0L (1986)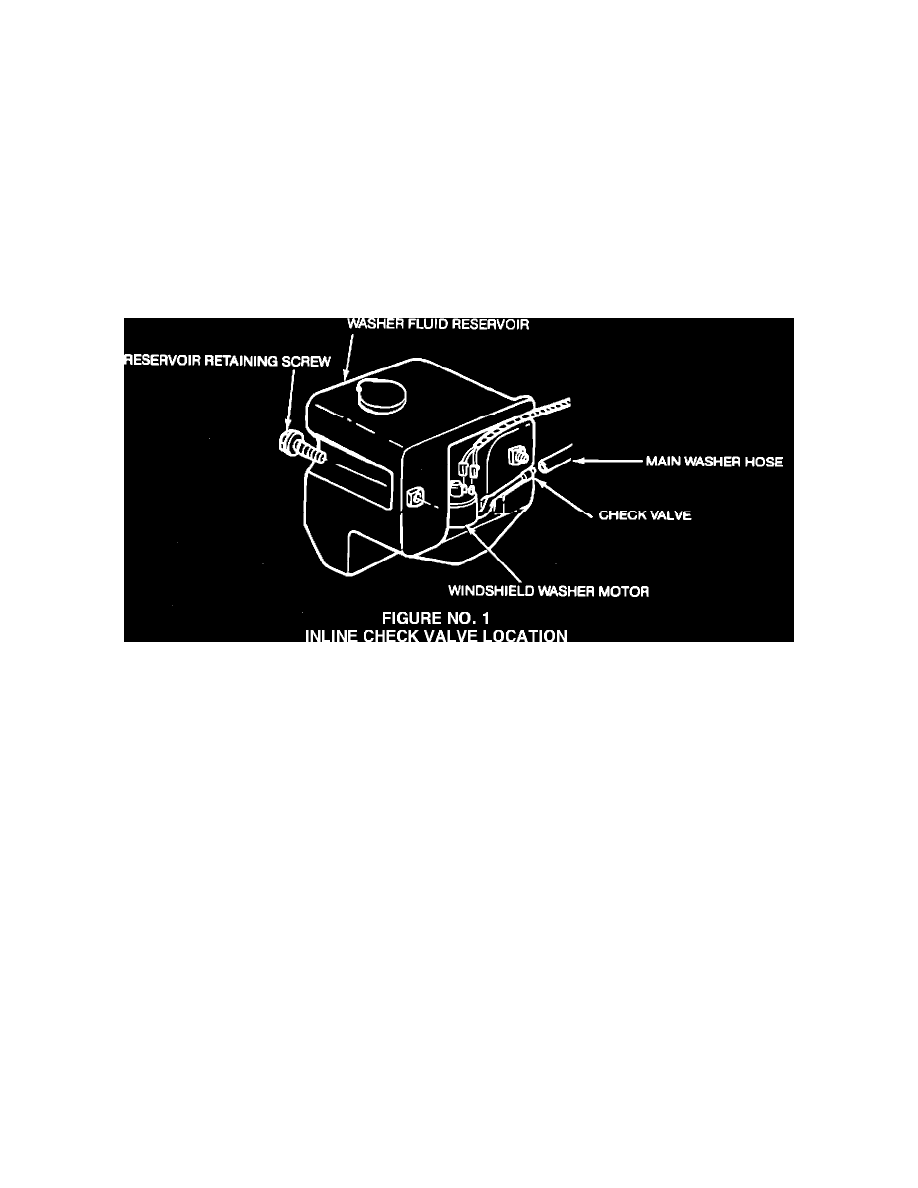 Check Valve: Customer Interest
Windshield Washer System - Drips/Dribbles
CHEVROLET NUMBER: 87-T-63
SECTION:
8D - Windshield Wiper/Washer System 
DATE:
February, 1987
SUBJECT:
WINDSHIELD WASHER SYSTEM DRIPS/DRIBBLES
MODELS:
1985-86 C/K AND 1987 R/V
On 1985-86 C/K and 1987 R/V models, the windshield wiper/washer system utilizes a "wet arm" design. The advantage of the wet arm system is the
accurate and complete spray pattern on the windshield provided by the nozzles.
Figure No.1 - Inline Check Valve Location
A component part of the washer system is an inline check valve mounted to the reservoir assembly (See Figure No. 1). The function of the check valve is
to keep the hoses between the reservoir and the nozzles full of fluid. Without the check valve, the fluid in the system hoses could drain back to the bottle
causing a slight delay in fluid delivery to the windshield.
An unintended effect of the check valve has been washer fluid "dribbling" from the nozzles when making a left turn. The amount of dribble varies
from truck to truck, with some vehicles being very noticeable.
< PREV PAGE
NEXT PAGE >