< PREV PAGE
NEXT PAGE >
V 3500 P/U 4WD L6-292 4.8L (1987)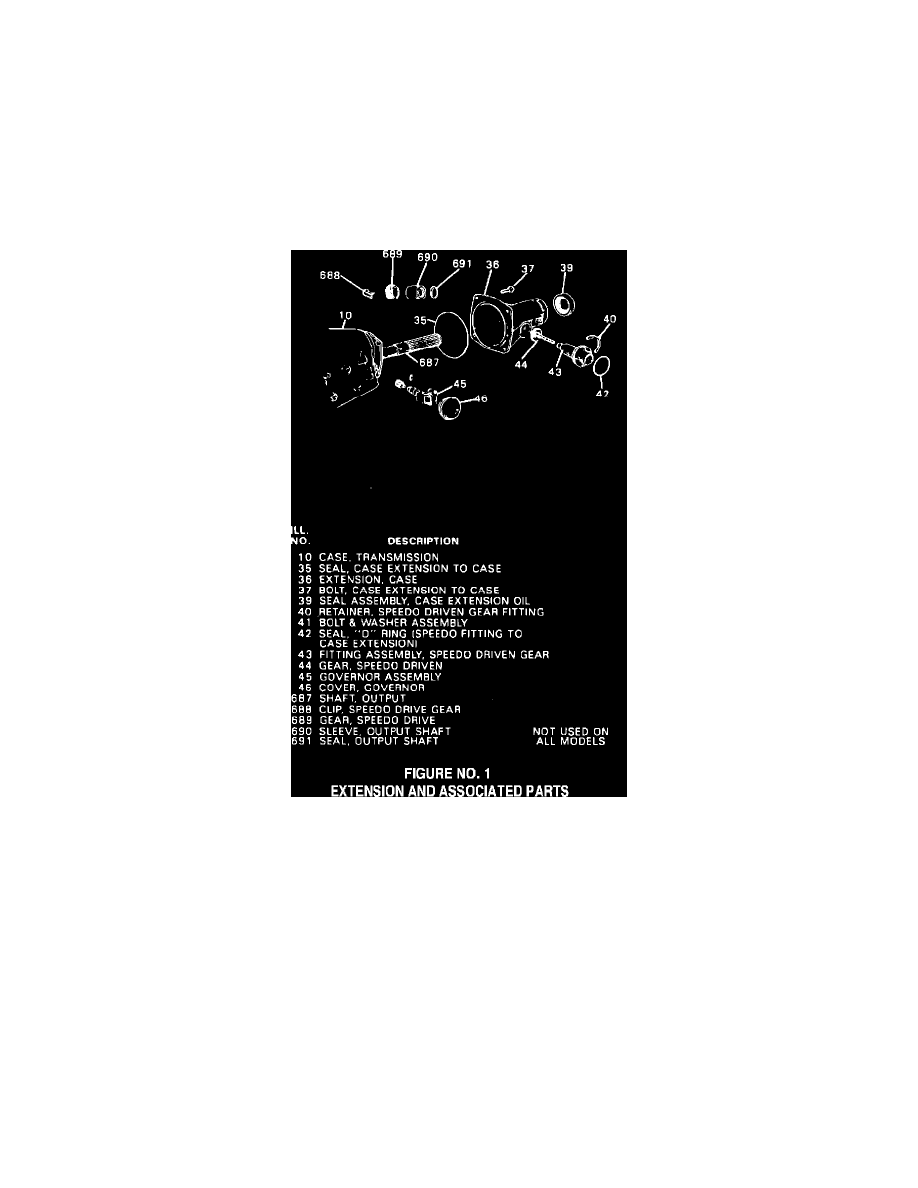 Speedometer Gear, M/T: All Technical Service Bulletins
Transmission - Leak from Speedometer Gear/Adaptor
Number:
87-138
Section:
7A
Date:
May, 1987
Subject:
FLUID LEAKS FROM THE PLASTIC SPEEDOMETER DRIVEN GEAR/ADAPTOR AREA
Model and Year:
ALL 1986 AND 1987 LIGHT DUTY TRUCKS WITH MANUAL OR AUTOMATIC
TRANSMISSIONS
Figure No. 1EXTENSION AND ASSOCIATED PARTS
BULLETIN COVERS:
Transmission fluid leak at the plastic speedometer driven gear (44, Figure No. 1) can be caused by a hole in the driven gear shaft. In some cases, this
condition could be misdiagnosed as a speedo driven gear fitting leak (43, Figure No. 1).
< PREV PAGE
NEXT PAGE >