< PREV PAGE
NEXT PAGE >
Yukon Denali AWD V8-6.2L (2007)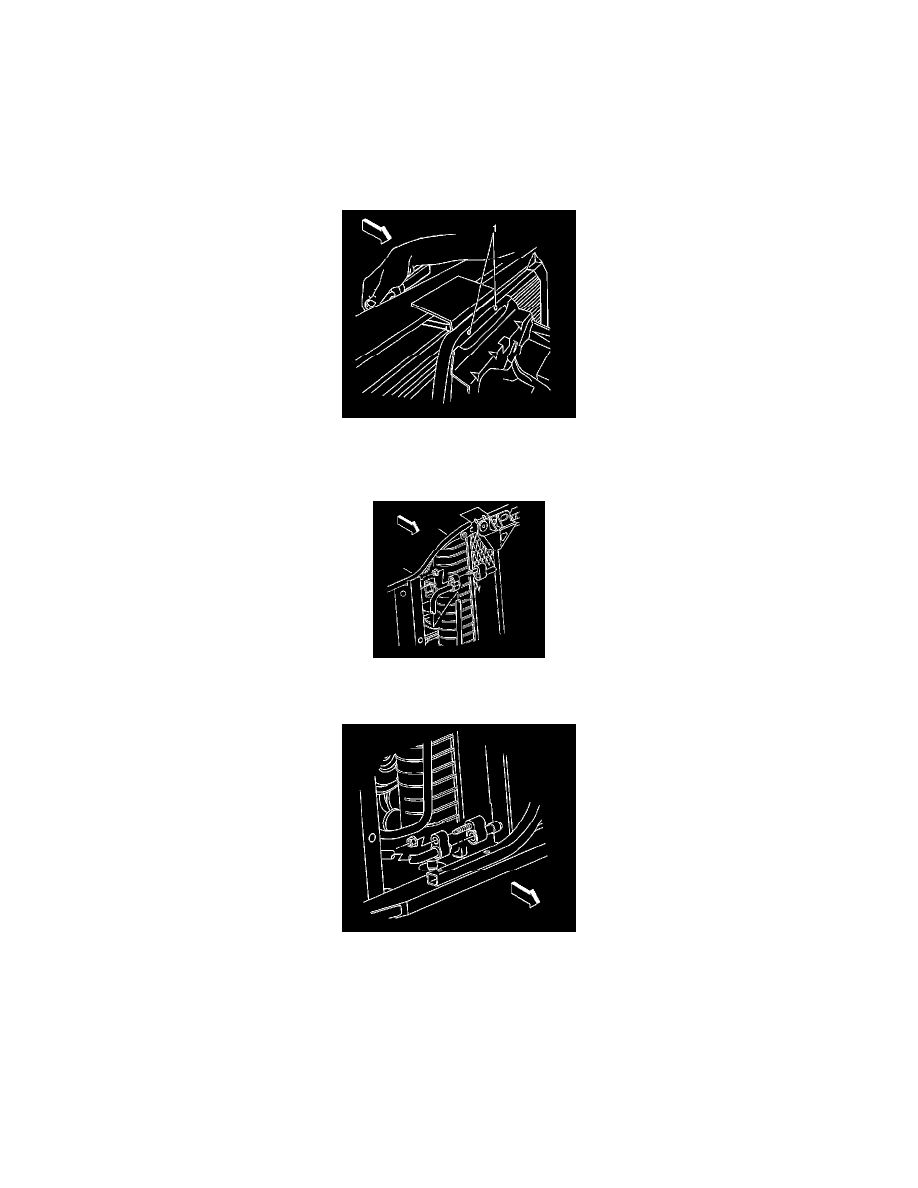 Condenser HVAC: Service and Repair
CONDENSER REPLACEMENT
TOOLS REQUIRED
J 39400-A Halogen Leak Detector
REMOVAL PROCEDURE
1. Recover the refrigerant. Refer to Refrigerant Recovery and Recharging.  See: Service and Repair/Procedures/Refrigerant Recovery and
Recharging
2. Remove upper tie bar. 
3. Remove the compressor discharge hose assembly bolt from the condenser.
4. Disconnect the compressor discharge hose assembly from the condenser.
5. Remove the evaporator tube nut from the condenser.
6. Disconnect the evaporator tube from the condenser.
7. Remove the insulator retainer bolts and the upper insulator retainers.
8. Remove the condenser from the vehicle.
INSTALLATION PROCEDURE
1. IMPORTANT:  If replacing the condenser, add the refrigerant oil to the condenser. Refer to Refrigerant System Capacities for system capacity
information.
Install the condenser to the vehicle.
< PREV PAGE
NEXT PAGE >