< PREV PAGE
NEXT PAGE >
Yukon Denali AWD V8-6.2L (2007)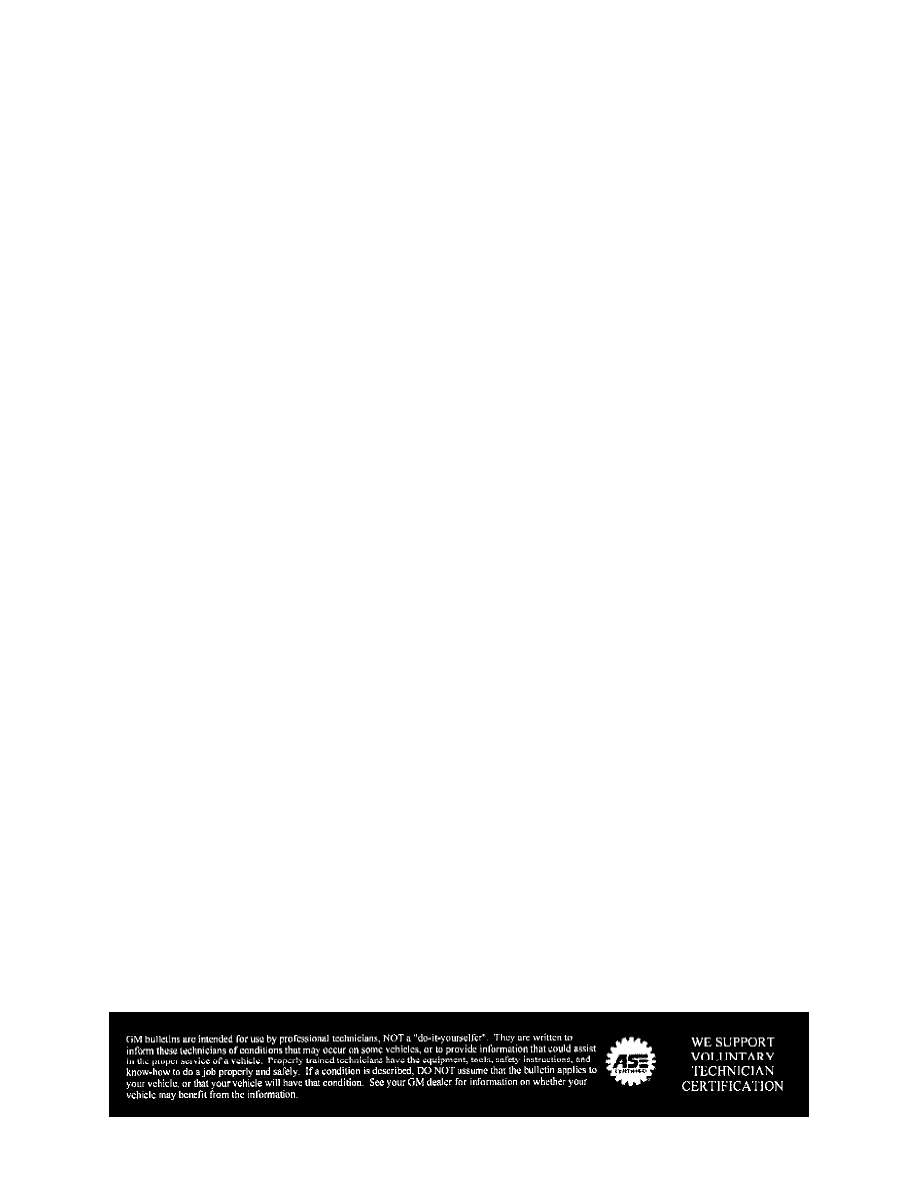 Control Assembly: Technical Service Bulletins
A/C - Indicators Flashing (Normal Condition)
Bulletin No.: 07-01-38-003
Date: June 12, 2007
INFORMATION
Subject:
Information for Vehicles with HVAC Control Module A/C And Recirculation Indicators Flashing
Models:
2008 Buick Enclave
2007-2008 Cadillac Escalade Models
2006-2007 Chevrolet Monte Carlo
2006-2008 Chevrolet Impala
2007-2008 Chevrolet Avalanche, Equinox, Silverado, Suburban, Tahoe
2007-2008 GMC Acadia, Sierra, Yukon Models
2007-2008 Pontiac Torrent
2008 HUMMER H2
2007-2008 Saturn OUTLOOK
2008 Saturn VUE
Condition/Concern
Some customers may comment that the Air Conditioning (A/C) indicator on the Heating Ventilation and Air Conditioning (HVAC) Control Module
flashes then turns off after they press the A/C button. Others may comment that the Recirculation indicator on the HVAC Control Module flashes then
turns off after they press the Recirculation button.
This is normal operation for the HVAC Control Module and indicates that the A/C or Recirculation function is not available at this time.
Reasons that the A/C may not be available (calibrated values vary by program) are listed below. Consult the appropriate vehicle Service Information (SI)
for detailed HVAC Description and Operation:
Ambient Air Temperature is too low (if equipped with Ambient Air Temperature Sensor)
Vehicle voltage less than 9.5 volts
Refrigerant Pressure too low
Refrigerant Pressure too high
Engine Coolant Temperature too high
Engine is not in RUN
HVAC Control Head is in the OFF position
Reasons Recirculation may not be available: Mode switch in Floor, Defog or Defrost mode.
The reason(s) A/C is currently disabled can be viewed with a Tech 2(R) by navigating to HVAC Data display and viewing the "A/C Permission"
parameter.
Recommendation/Instructions
Do not replace the HVAC Control Module for a flashing A/C Indicator or flashing Recirculation Indicator, as this is normal operation.
Disclaimer
< PREV PAGE
NEXT PAGE >