< PREV PAGE
NEXT PAGE >
Yukon Denali AWD V8-6.2L (2007)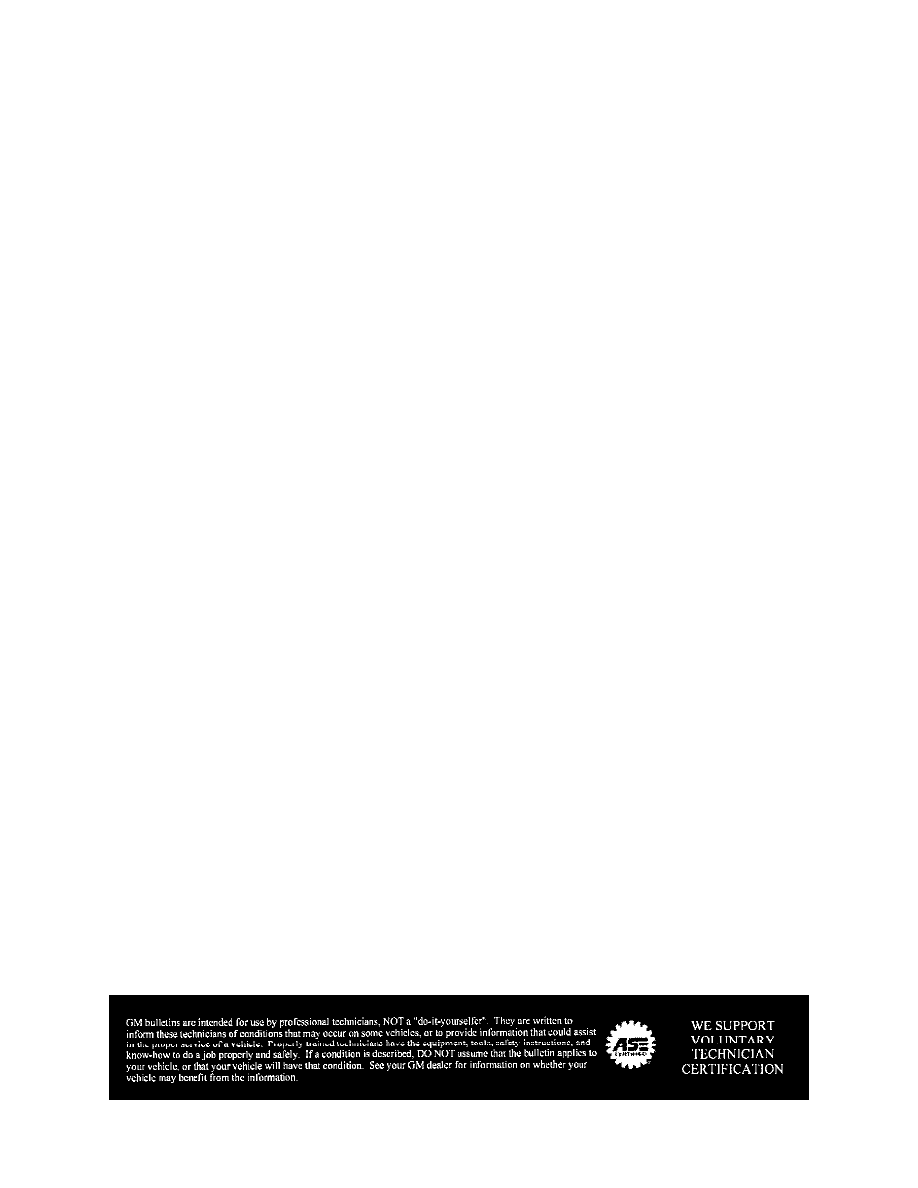 Refrigerant: Technical Service Bulletins
A/C - Refrigerant Recovery/Recycling/Equipment
Bulletin No.: 08-01-38-001
Date: January 25, 2008
INFORMATION
Subject:
Information On New GE-48800 CoolTech Refrigerant Recovery/Recharge Equipment
Models:
2008 and Prior GM Passenger Cars and Light Duty Trucks (Including Saturn)
2008 and Prior HUMMER H2, H3
2005-2008 Saab 9-7X
Attention:
This bulletin is being issued to announce the release of GM approved Air Conditioning (A/C) Refrigerant Recovery and Recharging Equipment that
meets the new Society of Automotive Engineers (SAE) J2788 Refrigerant Recovery Standards. The ACR2000 (J-43600) cannot be manufactured in
its current state after December 2007 and will be superseded by GE-48800.
The new J2788 standard does not require that GM Dealers replace their ACR2000 units. ACR2000's currently in use are very capable of servicing
today's refrigerant systems when used correctly and can continue to be used. Details regarding the new SAE J2788 standard are outlined in GM Bulletin
07-01-38-004.
Effective February 1 2008, new A/C Refrigerant Recovery/Recharging equipment (P/N GE-48800) will be released as a required replacement for the
previously essential ACR2000 (J-43600). This equipment is SAE J2788 compliant and meets GM requirements for A/C Refrigerant System Repairs on
all General Motors vehicles, including Hybrid systems with Polyolester (POE) refrigerant oil. This equipment will not be shipped as an essential tool to
GM Dealerships.
In addition, this equipment is Hybrid compliant and designed to prevent oil cross contamination when servicing Hybrid vehicles with Electric A/C
Compressors that use POE refrigerant oil.
The ACR2000 (J-43600) will need to be retrofitted with a J-43600-50 (Hose - ACR2000 Oil Flush Loop) to be able to perform Hybrid A/C service
work. All Hybrid dealers will receive the J-43600-50, with installation instructions, as a component of the Hybrid essential tool package. Dealerships that
do not sell Hybrids, but may need to service Hybrids, can obtain J-43600-50 from SPX Kent Moore. Refer to GM Bulletin 08-01-39-001 for the
ACR2000 Hose Flush procedure.
The High Voltage (HV) electric A/C compressor used on Two Mode Hybrid vehicles uses a Polyolester (POE) refrigerant oil instead of a Polyalkylene
Glycol (PAG) synthetic refrigerant oil. This is due to the better electrical resistance of the POE oil and its ability to provide HV isolation.
Failure to flush the hoses before adding refrigerant to a Hybrid vehicle with an electric A/C compressor may result in an unacceptable amount of PAG oil
entering the refrigerant system. It may cause a Battery Energy Control Module Hybrid Battery Voltage System Isolation Lost Diagnostic Trouble Code
(DTC P1AE7) to be set. Additionally, the A/C system warranty will be voided.
Warranty Submission Requirements
The Electronically Generated Repair Data (snapshot summary) and printer functions have been eliminated from the GE-48800. The VGA display and
temperature probes were eliminated to reduce equipment costs. As a result, effective immediately the 18 digit "Snapshot/Charge Summary" code is no
longer required for Air Conditioning (A/C) refrigerant system repairs that are submitted for warranty reimbursement. The charge summary data from
before and after system repairs will continue to required, but documented on the repair order only. Both high and low pressures and the recovery and
charge amounts should be noted during the repair and entered on the repair order. If using ACR2000 (J-43600), the "Snapshot/Charge Summary"
printouts should continue to be attached to the shops copy of the repair order.
The labor codes that are affected by this requirement are D3000 through D4500.
Disclaimer
< PREV PAGE
NEXT PAGE >