< PREV PAGE
NEXT PAGE >
Yukon Denali AWD V8-6.2L (2007)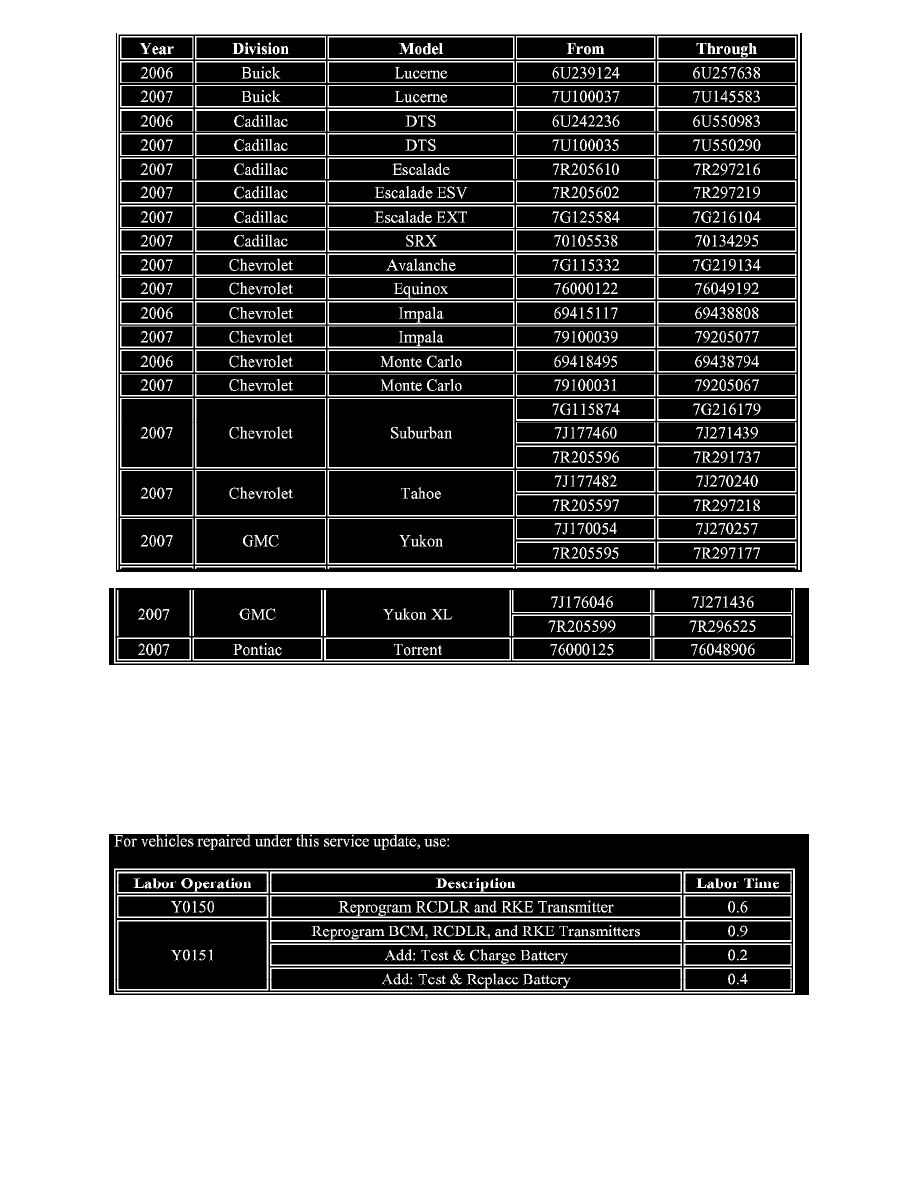 Vehicles Involved
A list of involved vehicles currently in dealer inventory is attached to the Administrative Message (US) or Dealer Communication (Canada) used to
release this bulletin. Customer vehicles that return for service, for any reason, and are still covered under the vehicle's base warranty, and are within the
VIN breakpoints provided below, should be checked for vehicle eligibility in the appropriate system listed below.
Important:
Dealers are to confirm vehicle eligibility prior to beginning repairs by using GMVIS. Not all vehicles within the above breakpoints may be involved.
Claim Information
Programming Remote Keyless Entry Transmitters Using the Driver Information Center (DIC)
All of the transmitters that are to be recognized by the remote control door lock receiver (RCDLR) must be programmed at the same time, including the
one programmed at the dealership. Those transmitters not programmed at the same time will not function properly. Follow the procedure below for
programming. This procedure is also published in the Owner Manual.
< PREV PAGE
NEXT PAGE >