< PREV PAGE
NEXT PAGE >
Civic Coupe L4-1595cc 1.6L DOHC (VTEC) MFI (1999)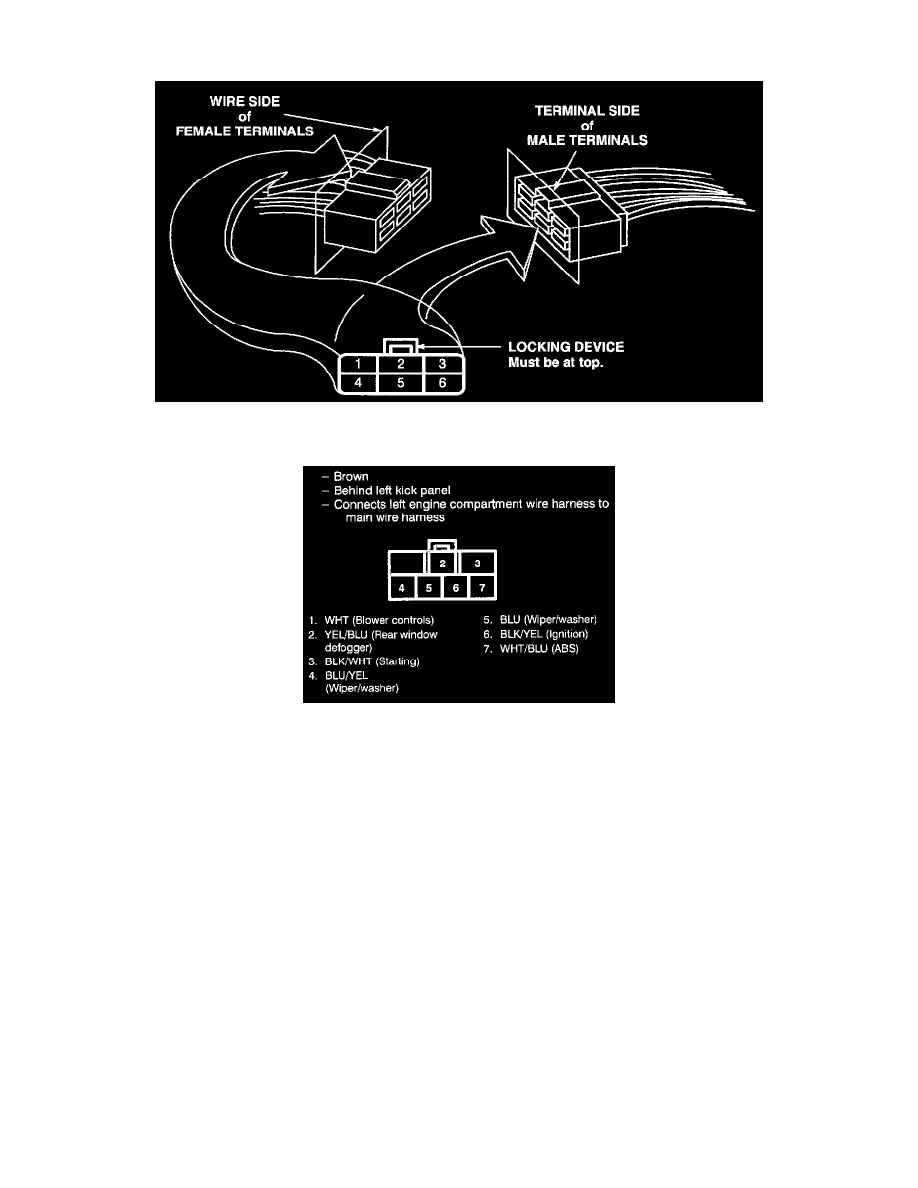 Integrated Control Unit: Diagram Information and Instructions
Circuit Identification For In-Line and Fuse Box Connectors
C324
To see the configuration of a connector's cavities, look up its view number in Diagrams/Connector Views. Each view includes the color of the connector,
where it is located, and what it connects to.
Use the Connector Views to help locate the proper cavity when you need to probe a connector. It can be especially helpful if the connector has more than
one wire of the same color.
Connector views can also be used to help diagnose multiple symptoms in separate circuits which could be caused by a single problem in a connector
shared by those circuits. Here's how:
1. Pick one of the multiple symptoms and look up the schematic for that circuit.
2. Make a list of all the in-line and fuse box connectors in that schematic.
3. Then, in the Connector Views, look up each connector on your list to see if circuits related to the other symptoms run through one of them. If they
do, inspect that connector for the problem.
Example: The blower, rear window defogger, and the windshield wiper don't work. List all in-line and fuse box connectors in the blower controls
circuit and then check the Connector View (sample below). You find that C324 is common to the rear window defogger circuit and wiper/washer
circuit, so you inspect C324 and find the problem, bent terminals.
Circuit Schematics
< PREV PAGE
NEXT PAGE >