< PREV PAGE
NEXT PAGE >
Crosstour 2WD V6-3.5L (2011)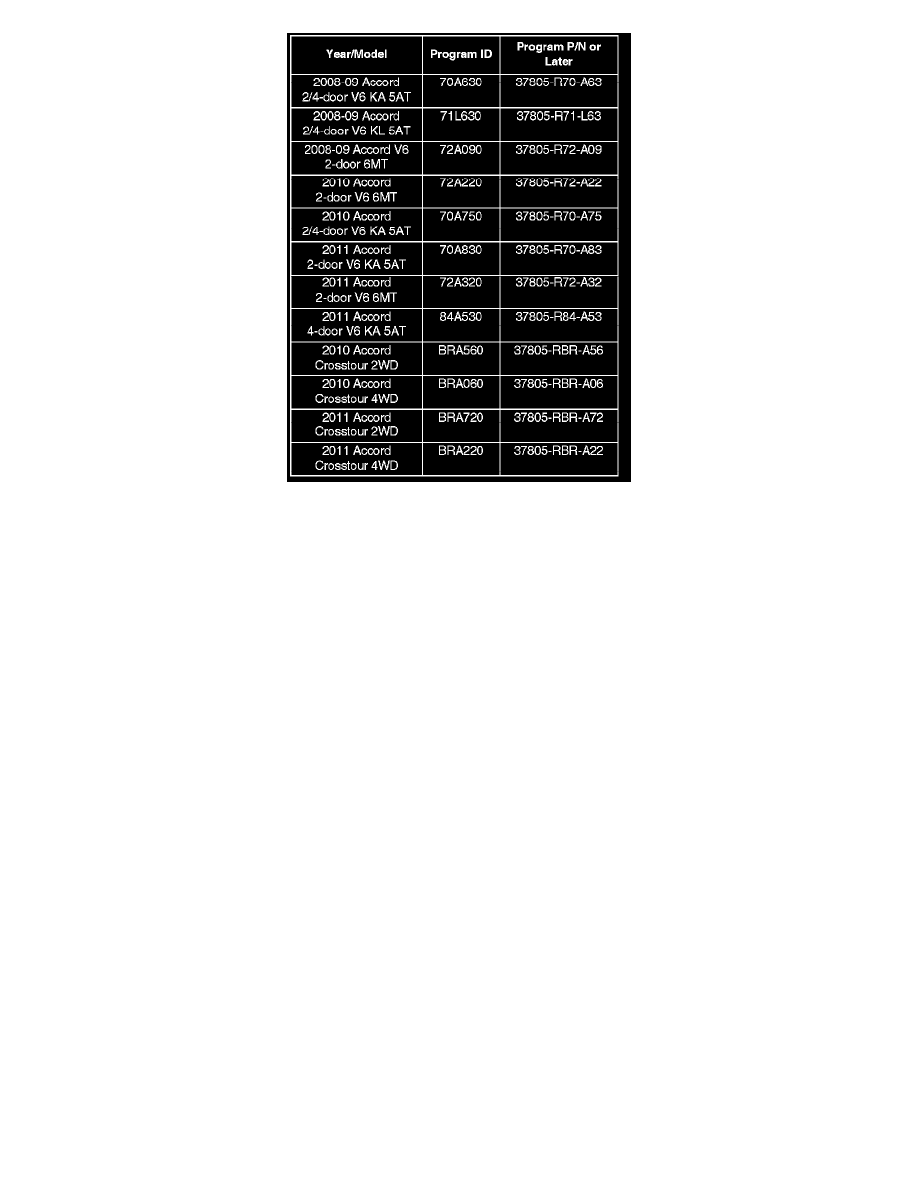 SOFTWARE INFORMATION
NOTE:
To avoid an incorrect repair that would not be covered under warranty, use the software version listed above or a later version.
The updated PGM-FI software program IDs and P/Ns are shown in the table above. If the HDS is loaded with the latest software, and it displays No
Update Needed during the update, the software for this service bulletin is already installed
REPAIR PROCEDURE
1. Update the PGM-FI software with the HDS. Refer to Service Bulletin 01-023, Updating Control Units/ Modules.
2. Start the engine.
Does DTC P2118 recur?
Yes - Continue with normal troubleshooting.
No - The repair is complete.
< PREV PAGE
NEXT PAGE >