NEXT PAGE >
Elantra GLS Wagon L4-2.0L (2000)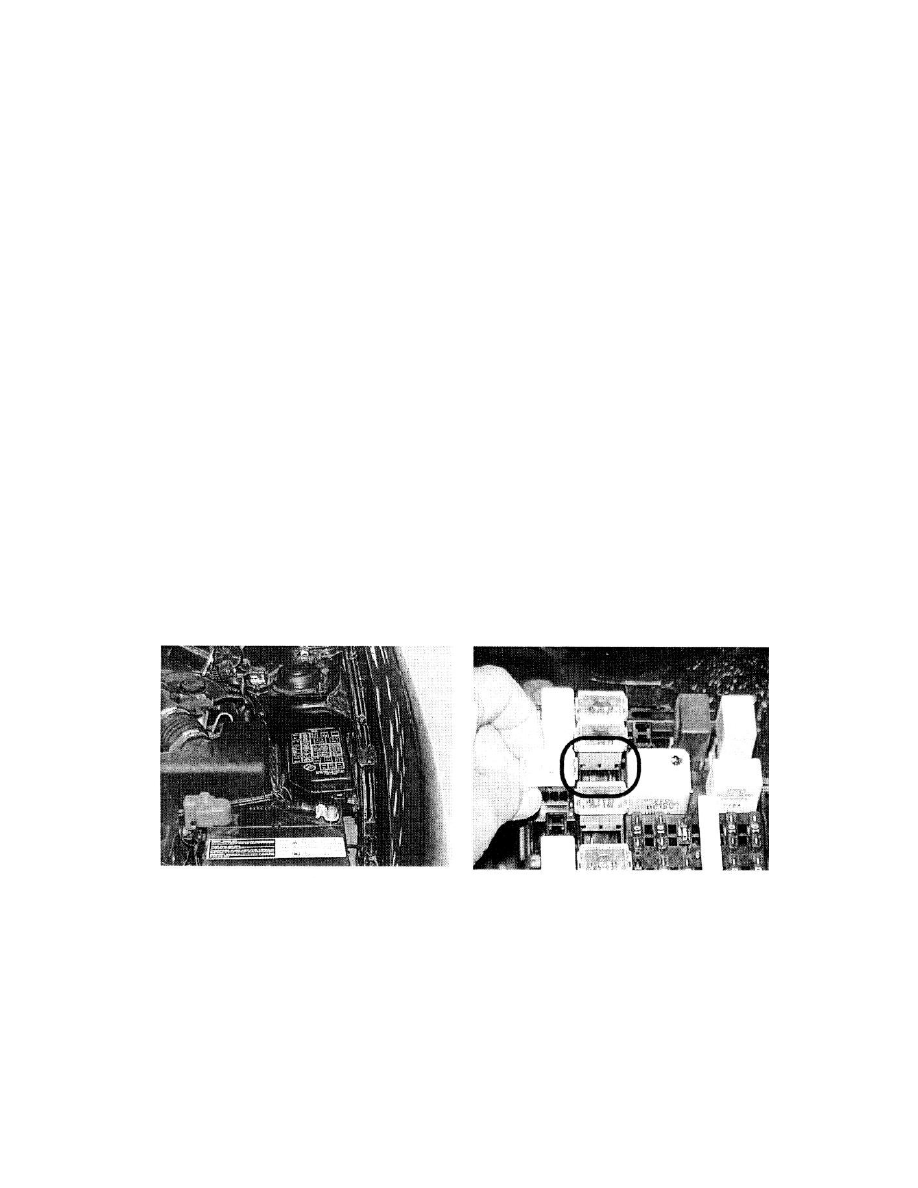 Alarm Module: Customer Interest
Antitheft - Inoperative Security System/Engine No Crank
Group
BODY ELECTRICAL
Number
00-90-002
Date
JULY, 2000
Model 
2000 ELANTRA
2000 TIBURON
Subject 
2000 ELANTRA AND 2000 TIBURON SECURITY SYSTEM NO CRANK CONDITION
DESCRIPTION:
A security system malfunction may occur in some 2000 MY Elantras and Tiburons that are equipped with that option. Two symptoms may occur with
these vehicles:
Symptom 1: A non-functioning security system, but the vehicle operates normally.
Symptom 2: The security system is non-functional and the vehicle will not crank or start.
ANALYSIS:
The alarm Central Processing Unit (CPU) may "lock-up" during an arming or disarming cycle. If it is locked up, it can be reset by momentarily
disconnecting the power source. If a 2OOOMY Elantra or Tiburon experiences either of these symptoms, reset the CPU by following the procedure
below:
PROCEDURE:
1.
Record the customer's pre-set radio stations.
2.
Remove the pink "ignition power source" fusible link marked 30 AMP - IGN from the Engine Compartment Fuse Box momentarily and re-insert.
The Fuse Box is located in the driver's side engine compartment, in front of the shock tower.
The temporary procedure above allows the vehicle to crank and function normally; however, the affected vehicle will need to be repaired by replacing
the security system control module and the relay pack.
SERVICE PROCEDURE:
NEXT PAGE >