< PREV PAGE
NEXT PAGE >
Santa Fe FWD V6-2.7L (2007)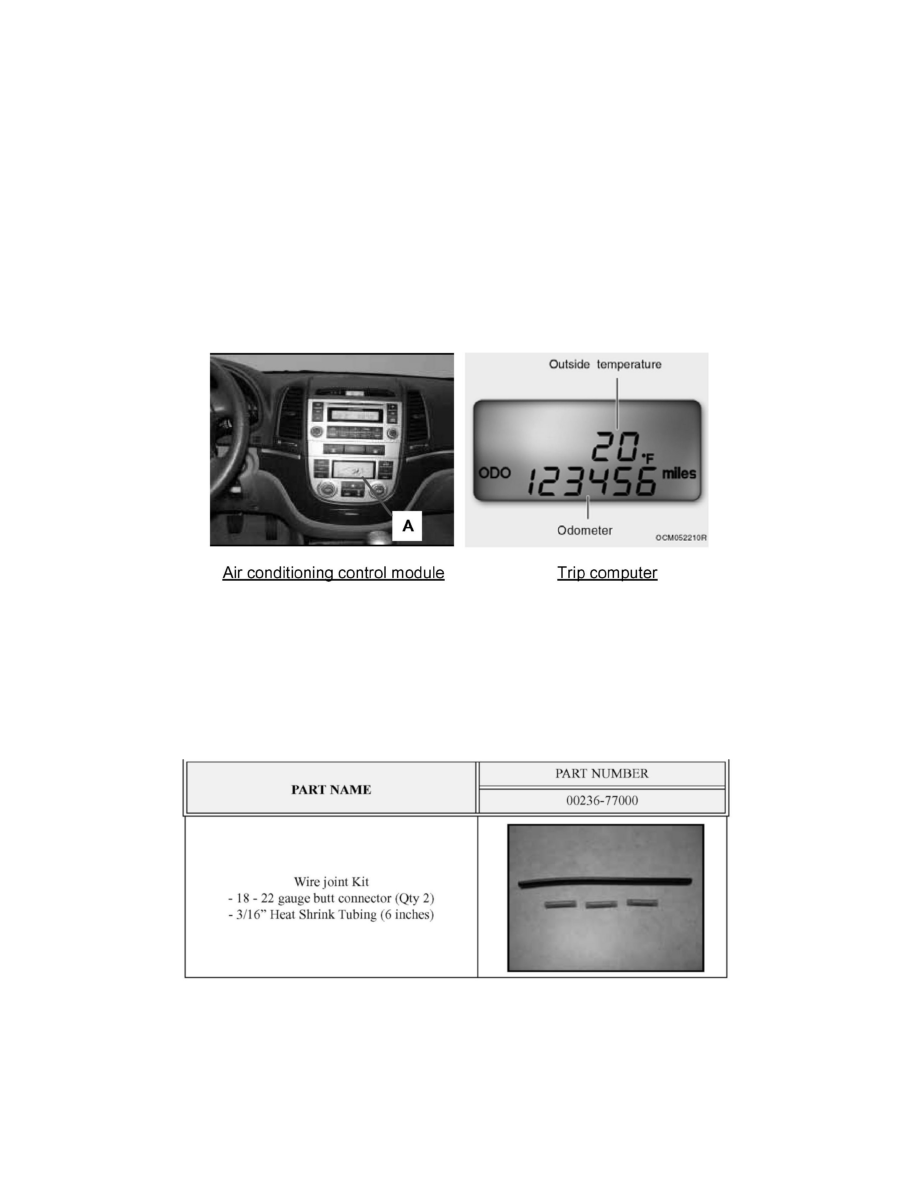 Power Distribution Module: Customer Interest
A/C - Incorrect Outside Temperature Displayed
Group: BODY ELECTRICAL
Number: 07-90-001
Date: FEBRUARY, 2007 
Model:
2007 SANTA FE (CM)
Subject:
INACCURATE AMBIENT TEMPERATURE SENSOR
This TSB supersedes bulletin 06-20-003 to change the group number and to change the vehicle production date range.
DESCRIPTION:
Some Santa Fe (CM) vehicles equipped with either the manual HVAC and optional trip computer or the Fully Automatic Temperature Control may
display an incorrect outside temperature. On the FATC system, the air conditioning control module [A] may display 140 F constantly. On the manual
HVAC system with the optional trip computer, the trip computer display may read 68 F initially but disappear when the functions are cycled through. In
either case, the correction procedure is the same.
VEHICLES AFFECTED:
Model: SANTA FE (CM)
Vehicle production date range: April 17, 2006 to December 3, 2006
PARTS INFORMATION
SERVICE PROCEDURE:
< PREV PAGE
NEXT PAGE >