NEXT PAGE >
FX35 RWD V6-3.5L (VQ35DE) (2003)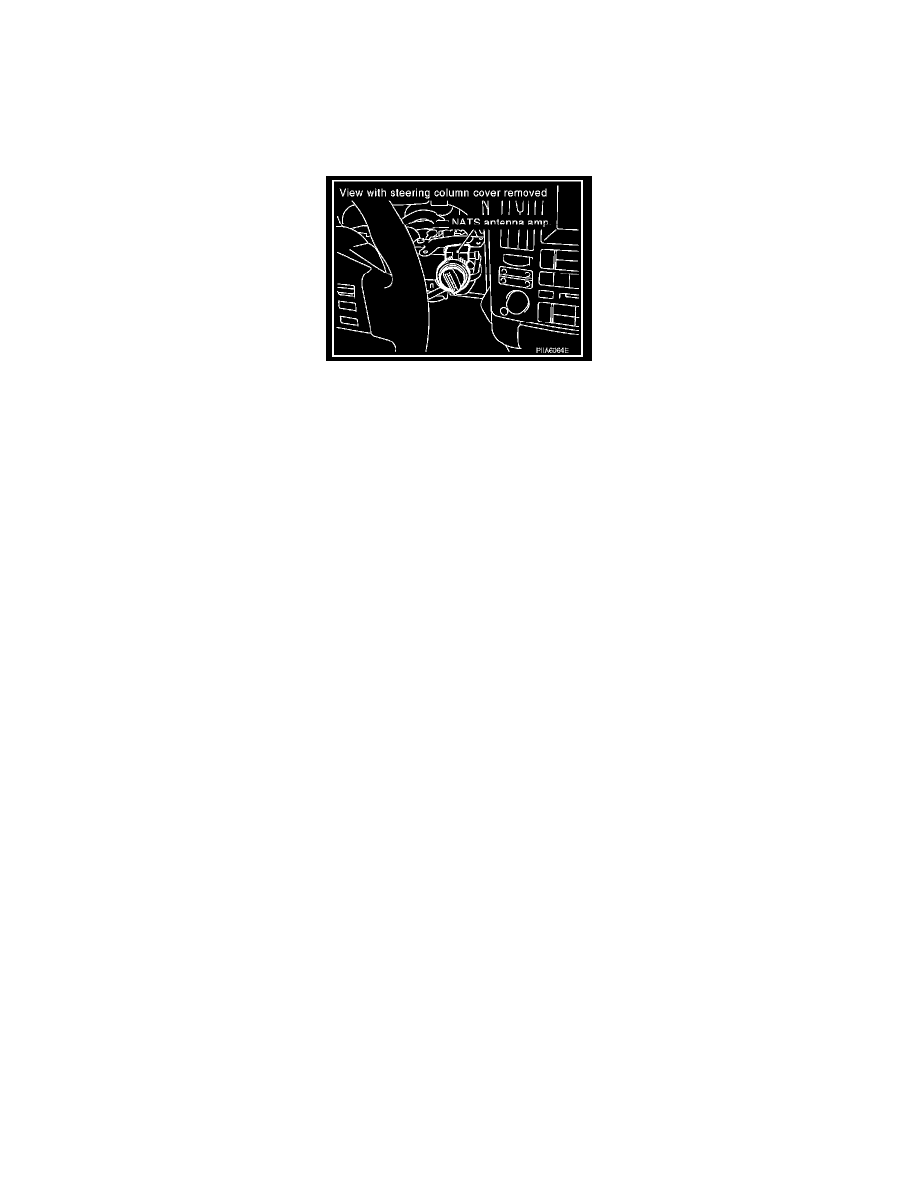 Alarm Module: Service and Repair
Removal and Installation NATS Antenna Amp.
REMOVAL
CAUTION:  Before servicing SRS, turn ignition switch OFF, disconnect both battery cables and wait at least 3 minutes.
 
1. Remove the steering column cover.
2. Disconnect the NATS antenna amp. connect, remove the screw and NATS antenna amp.
INSTALLATION
Install in the reverse order of removal.
NEXT PAGE >