< PREV PAGE
NEXT PAGE >
Majestic L6-4.0L (1990)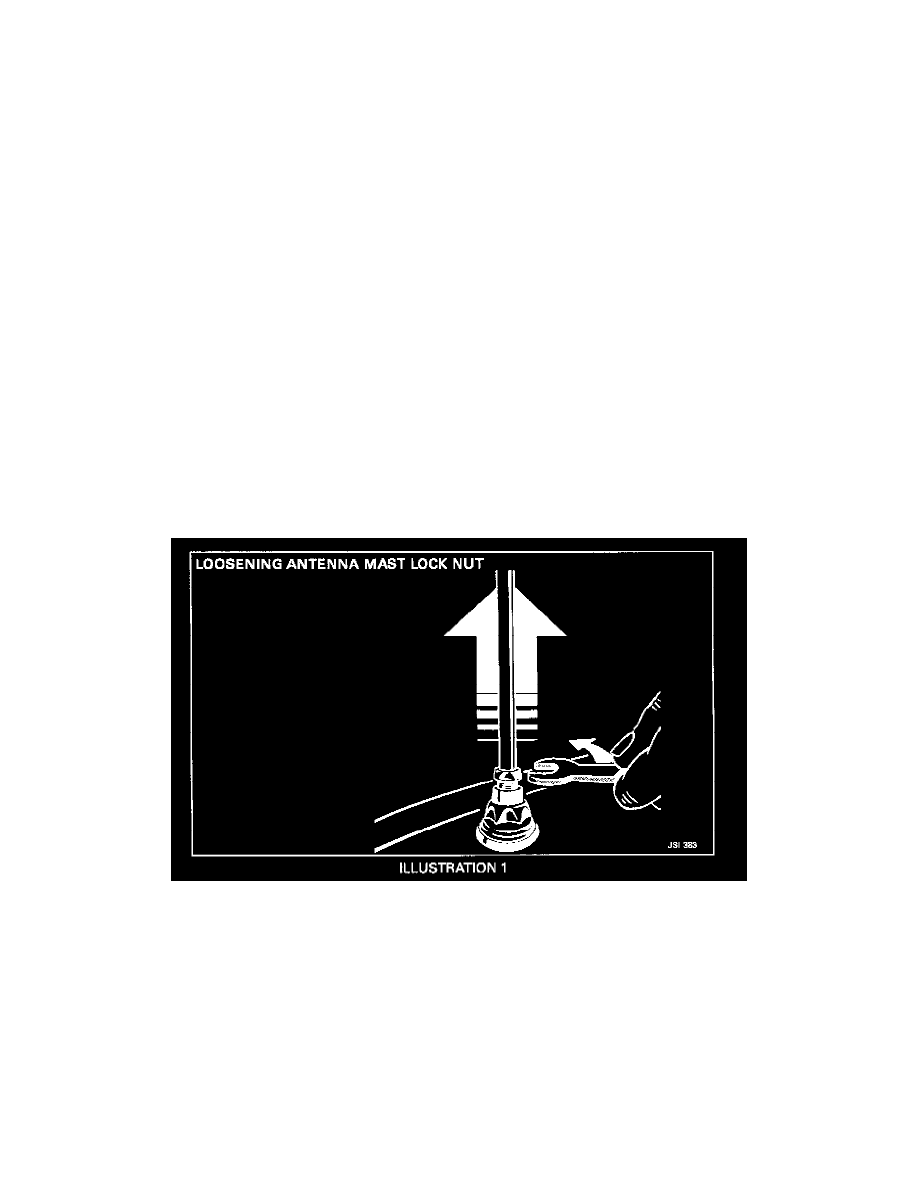 Antenna Mast: All Technical Service Bulletins
Power Antenna Mast - Poor Operation
86-179
Poor Antenna Mast Operation - 
Cleaning - Replacing
MODEL: 
1988-94 MY Sedan Range
XJS Range
DATE 7/97 
ISSUE:
Poor operation of the power antenna is most frequently caused by a jammed mast. Any movement of the mast, when switching the radio on or off,
indicates that the power antenna motor is operating. A time-out function shuts the motor off if there is no further movement of the antenna mast. As a
result, power antenna motor units must not be replaced without proper diagnosis and inspection of the antenna mast.
ACTION:
When diagnosing a customer complaint of poor extending or retracting of the antenna mast on the above listed vehicles, proceed as follows:
1.
Check the telescopic section for cleanliness. A mast cleaning kit is available, part no. JLM 9830.
2.
If cleaning does not result in proper operation, or if the mast is physically damaged, replace the mast section.
REPLACING ANTENNA MAST
1.
Switch the radio off. Loosen the locking nut between the grommet and the mast guide tube, Illustration 1.
2.
Have an assistant switch on the ignition and radio.
< PREV PAGE
NEXT PAGE >