< PREV PAGE
NEXT PAGE >
Majestic L6-4.0L (1990)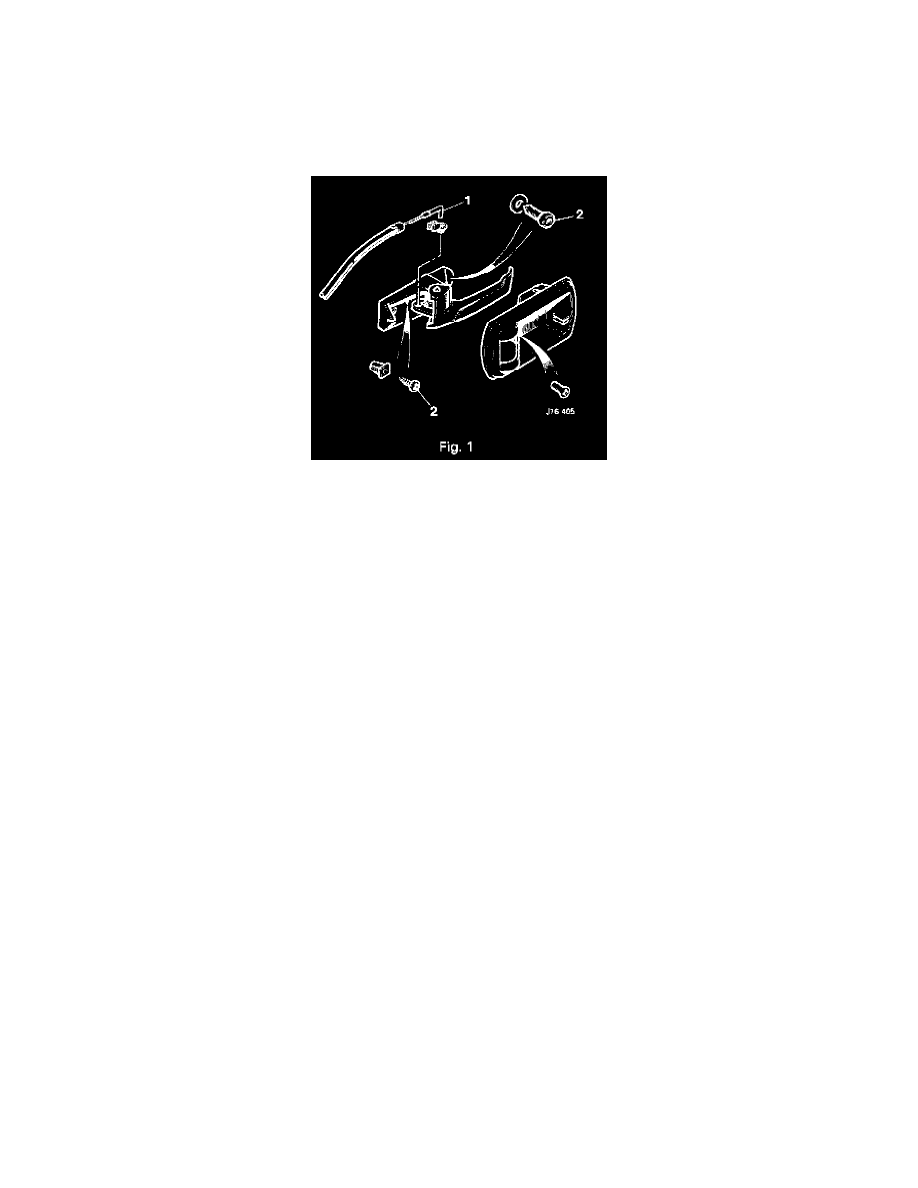 Front Door Interior Handle: Service and Repair
RENEW
- Open the door.
- Remove the front door trim panel veneer panel.  See: Front Door Panel/Service and Repair
- Reposition the inner cable (1, Fig. 1) from the door handle, disconnect the outer handle assembly securing sleeve and disconnect the cable from the
handle.
- Operate the handle for access, remove the screw (2, Fig. 1) and bolt (2, Fig. 1) securing the handle assembly.
- Remove the handle and discard. Reverse the removal procedure to refit the replacement handle.
< PREV PAGE
NEXT PAGE >