< PREV PAGE
NEXT PAGE >
Majestic L6-4.0L (1990)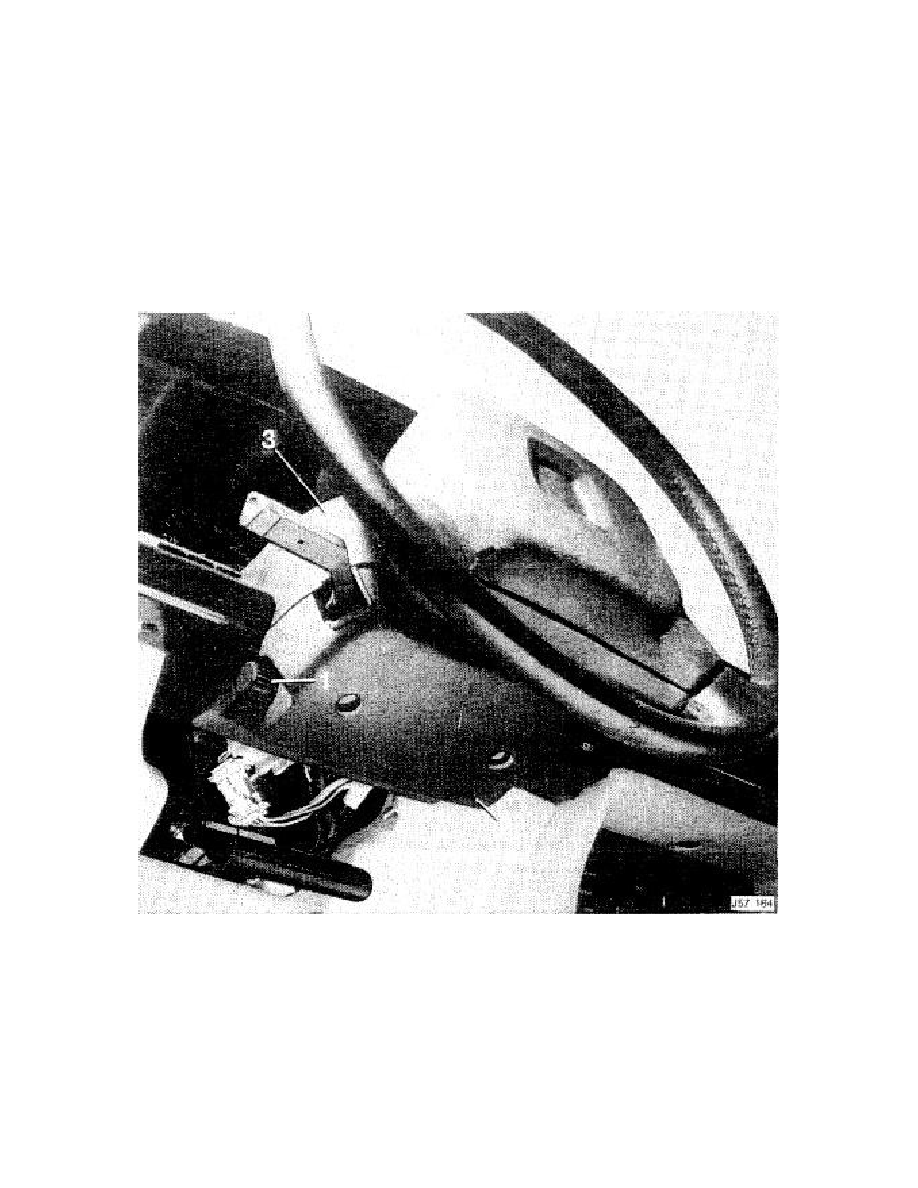 Ignition Switch Lock Cylinder: Service and Repair
RENEW
- Open the door.
- Centralize the road wheels and remove the ignition key.
- Remove the pad from the centre of the road wheel.
- Slacken the nut securing the wheel to the shaft, do not fully remove.
- Pull steering wheel to release from the shaft, remove the securing nut and steering wheel.
- Remove the cancelation boss securing screws and remove the boss.
- Remove the instrument illumination rheostat knob (1 Fig 1) and the screws securing the lower nacelle (2 Fig 1) remove the nacelle.
- Remove the screws securing the upper nacelle (3 Fig 1) and remove the nacelle.
- Using a suitable punch remove the steering column lock bolts and remove the column lock/switch assembly from the column.
- Release the ignition switch retaining tags.
- Remove the ratchet strap securing the harness.
- Disconnect the switch harness multi plug and discard the lock.
- Reverse the removal procedure to reassemble/fit the steering lock assembly and steering column ensuring that new steering lock securing bolts are
< PREV PAGE
NEXT PAGE >