< PREV PAGE
NEXT PAGE >
S-Type (X200) V8-4.2L (2005)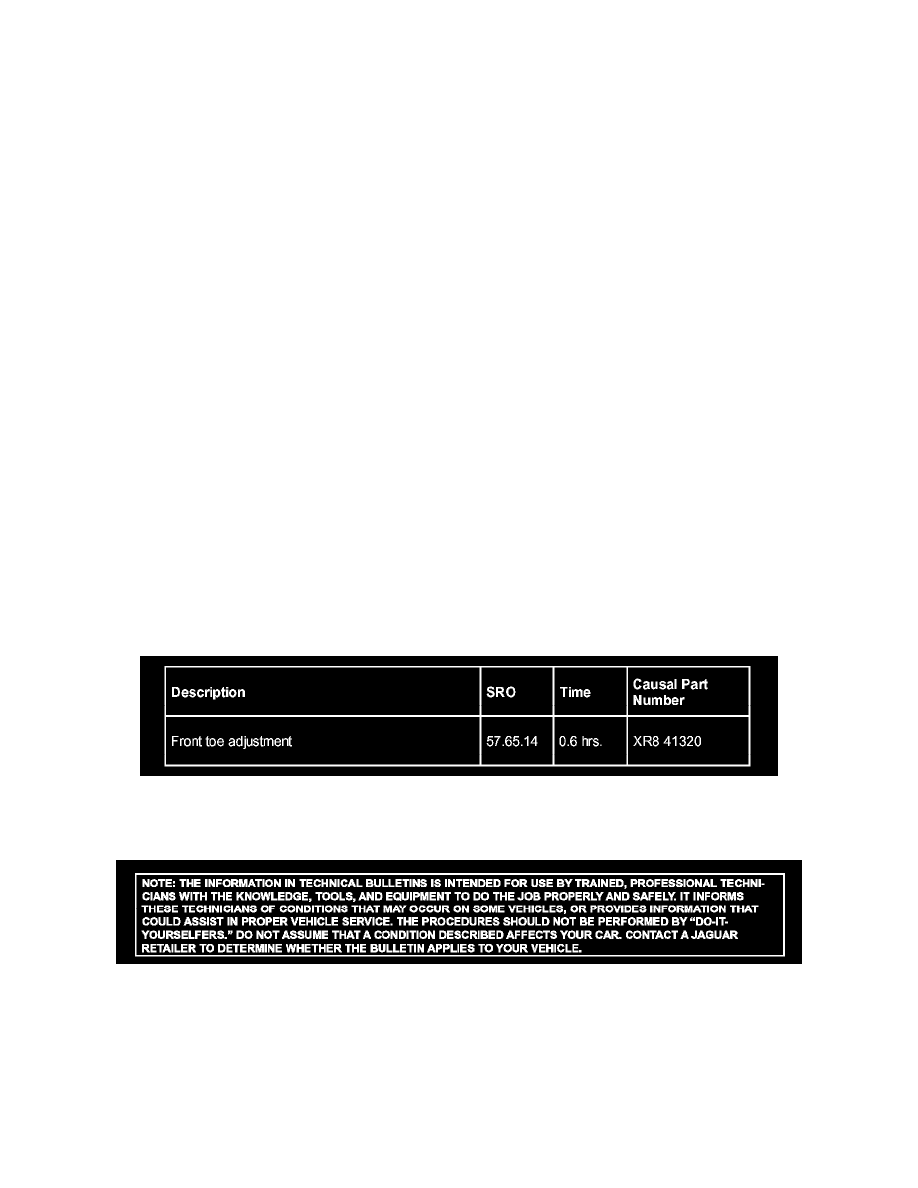 Alignment: All Technical Service Bulletins
Steering - Tires Wear on Inner Edges
S204-12
S-TYPE
DATE
11/04
MODEL 
2003 MY-ON
S-TYPE
VIN
M44998-ON
Premature Wear On Inner Tread Edge -
Front Tires -
Modified Toe Specification
Issue:
Some 2003 MY-ON S-TYPE vehicles may exhibit excess wear on the inner edge of the front tire treads.
A modified toe setting of +0.1° total toe has been authorized to address this concern.
Action:
In case of a customer complaint of premature wear on the inner edge of the front tires, check and adjust the front suspension toe setting to the modified
setting of +0.1° (+00 06') total toe (set equally left-hand-side and right-hand-side).
Refer to Global Technical Reference GTR Workshop Manual, section 204-00, SRO 57.65.01.
Parts Information:
N/A
Warranty Information:
Warranty claims should be submitted quoting the information found in the table.
This will result in payment of the stated time and, where applicable parts/miscellaneous expense codes as listed.
Disclaimer
< PREV PAGE
NEXT PAGE >