< PREV PAGE
NEXT PAGE >
S-Type (X200) V8-4.2L (2005)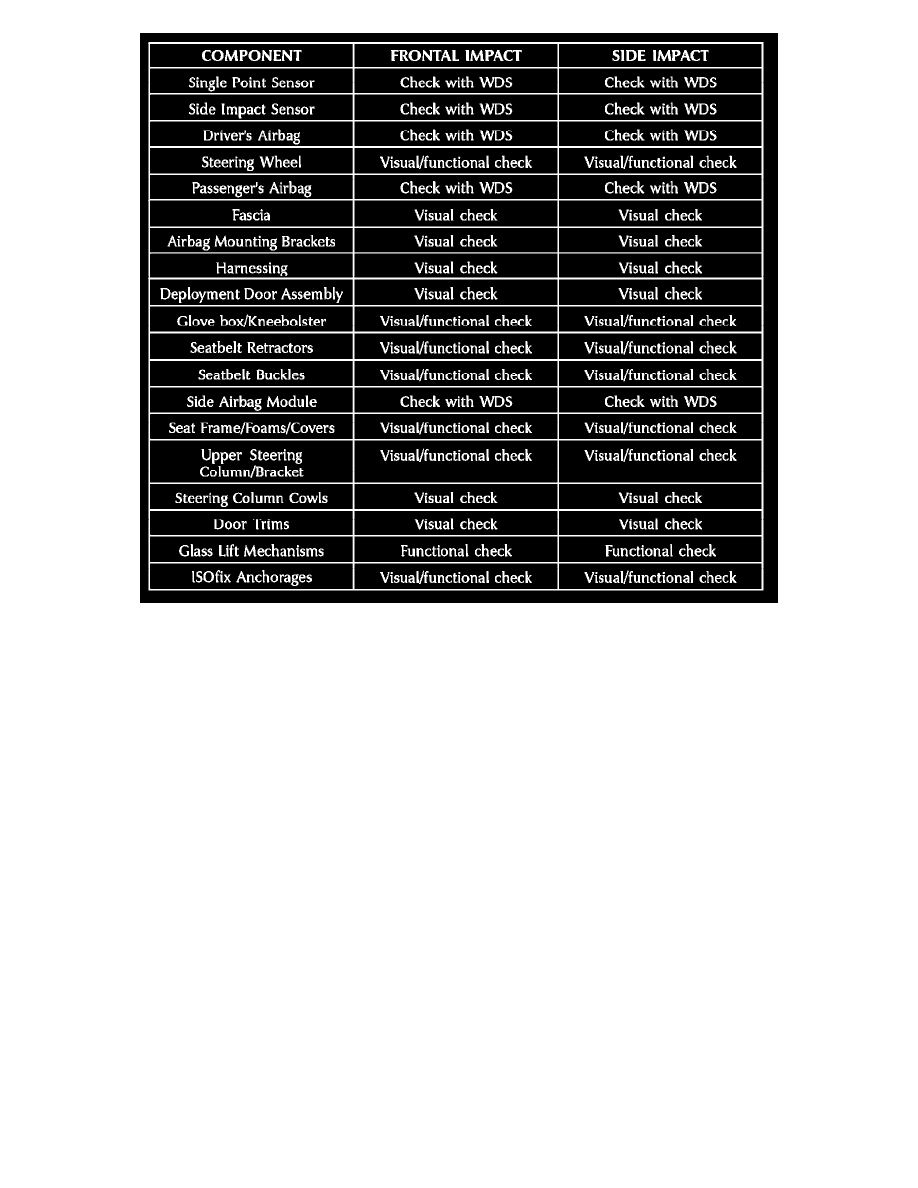 However, in modest severity crashes with frontal occupants wearing seatbelts, it is possible for only the seat belt pre-tensioners to fire. Where this has
occurred, the entire seat belt system in that seating 
position should be replaced. 
Control module replacement
Depending on the system, control modules for electrical and Adaptive Restraint Systems will support up to five (5) deployment events before a DTC
is logged making further use of the module impossible. As long as this threshold has not been reached the module can be re-used as long as no fault
codes are stored indicating internal damage to the module.
< PREV PAGE
NEXT PAGE >