< PREV PAGE
NEXT PAGE >
S-Type (X200) V8-4.2L (2005)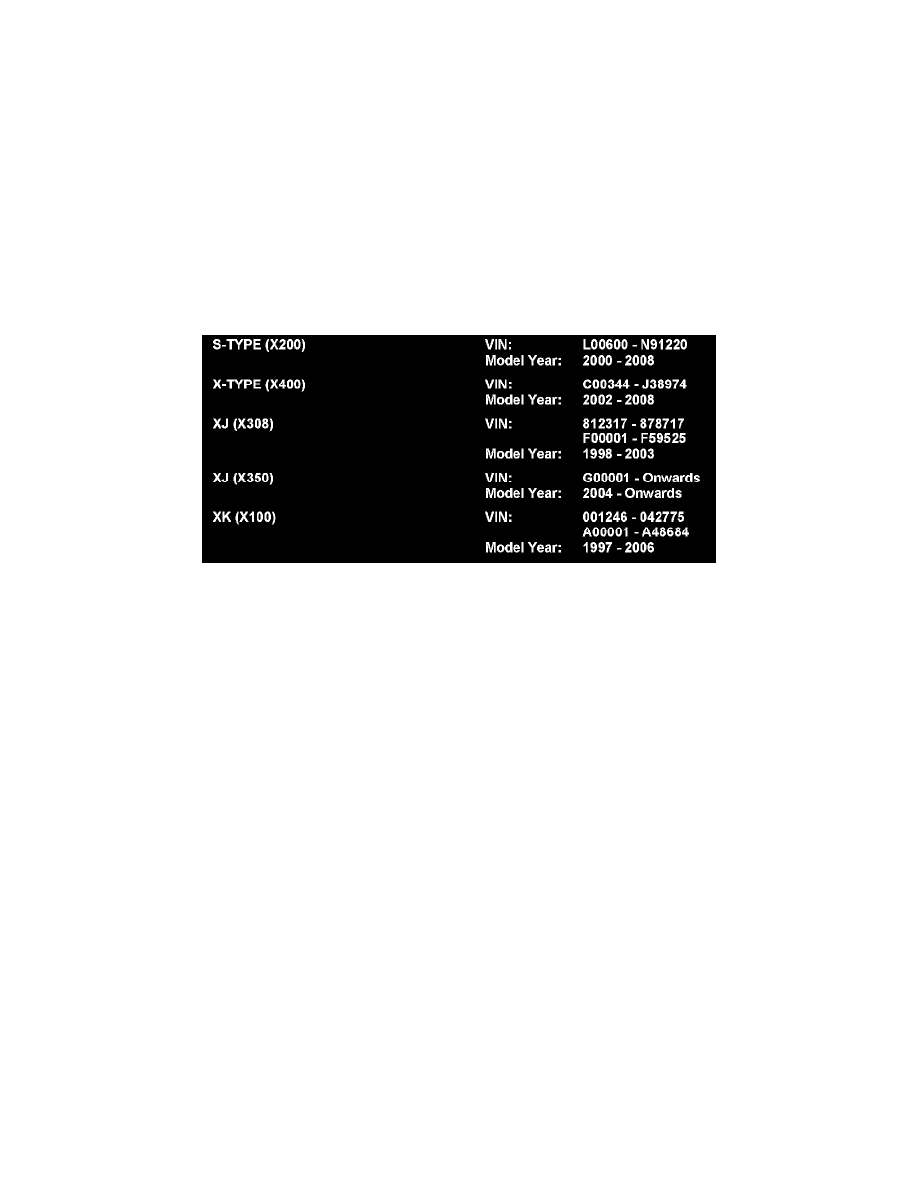 Ignition Switch Lock Cylinder: All Technical Service Bulletins
Keyless Entry - Can't Lock Vehicle Using Remote Fob
NUMBER: JTB00106
(ISSUE 1)
MODEL:
S-TYPE
X-TYPE
XJ
XK
DATE: 5 JUNE 2008
SECTION: 501
Unable to Lock Vehicle With Remote Key Fob - Repair Procedure
AFFECTED VEHICLE RANGE
CONDITION SUMMARY:
Situation:
An issue has been identified where the vehicle will not lock while using the remote key fob but does lock while using the key. Certain models may emit
an audible or visual warning to identify the vehicle has not been locked. This condition may be caused by the shutter in the ignition barrel becoming
'stuck'.
Action: 
In the event of a customer concern of the above, follow the Repair Procedure outlined below to modify the ignition key insert switch.
PARTS:
No parts necessary
TOOLS:
Refer to Workshop Manual (GTR) for special tools (if required)
< PREV PAGE
NEXT PAGE >