< PREV PAGE
NEXT PAGE >
Vanden Plas (X308) V8-4.0L (AJ27) (2000)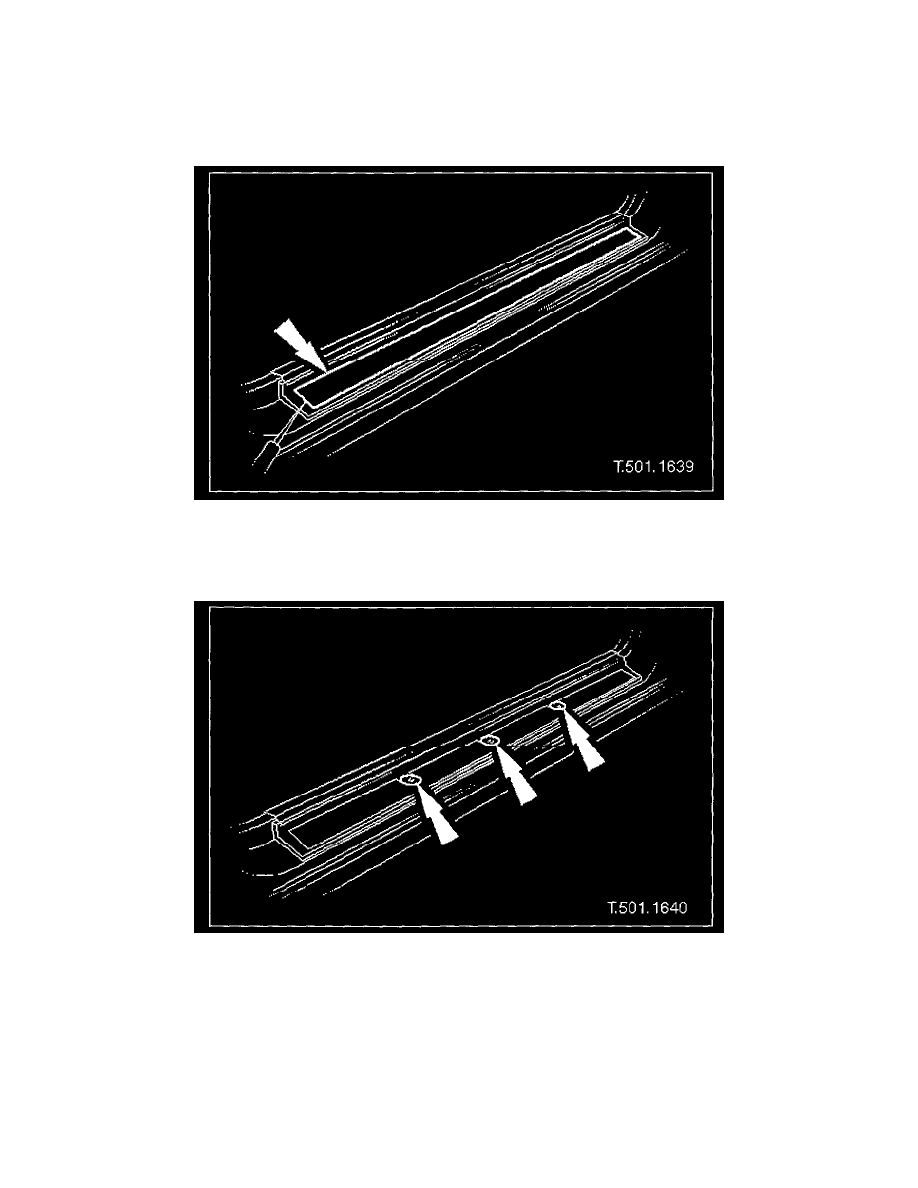 Scuff Plate: Service and Repair
Door Sill Tread Plate
DOOR SILL TREAD PLATE
Removal
1. NOTE:  The finisher can be easily damaged care must therefore be exercised during removal.
Using a thin plastic lever and starting at one end, carefully remove the treadplate finisher and place face uppermost on sheet of clean dry
polythene.
2. Remove treadplate securing screws and remove treadplate.
Installation
1. Ensure that draught welt is correctly positioned and fully seated on aperture flange.
2. Position sill tread plate and install three securing screws.
3. Ensure that sill contact area is clean and dry.
4. Install treadplate finisher, pressing firmly into place. If finisher has been renewed, remove protective film.
< PREV PAGE
NEXT PAGE >