< PREV PAGE
NEXT PAGE >
Vanden Plas (X308) V8-4.0L (AJ27) (2000)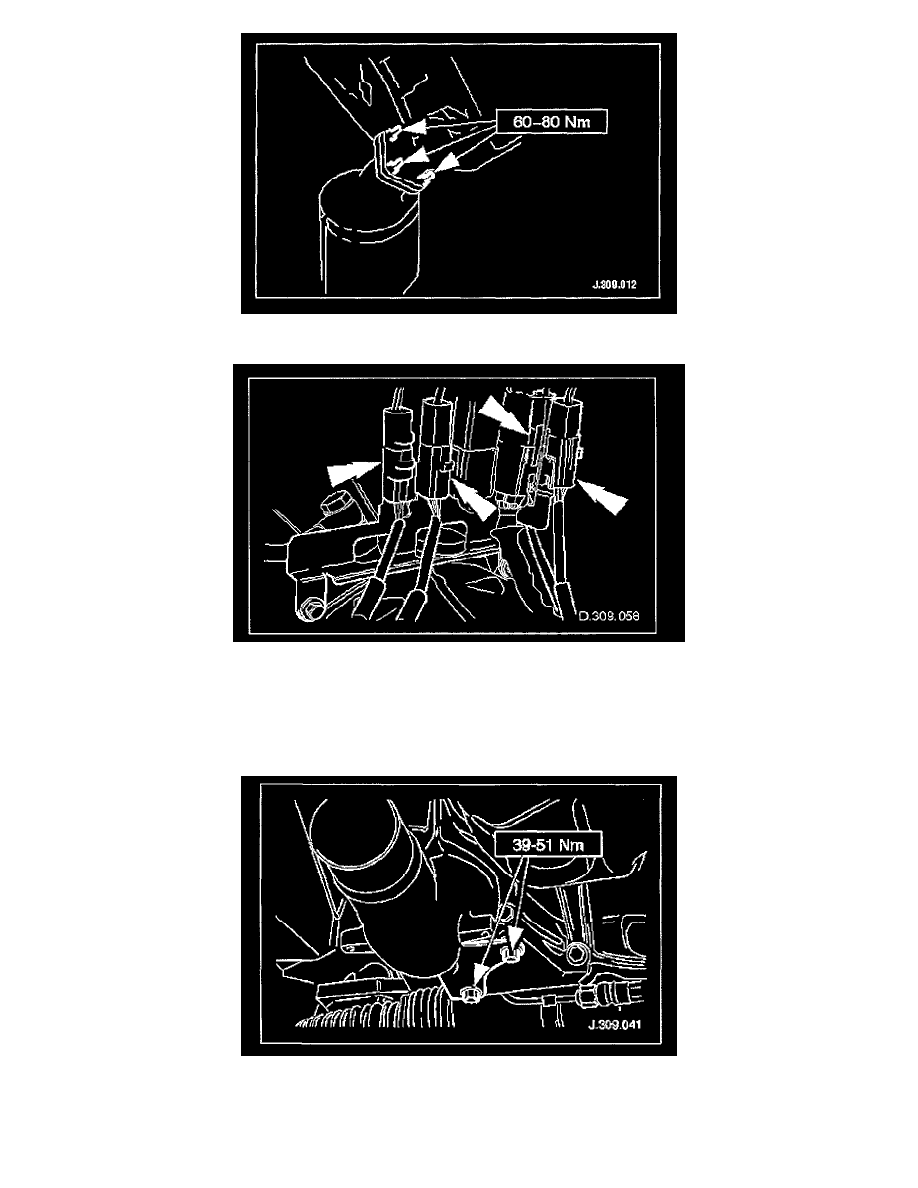 4. Tighten the nuts securing the downpipe flange to the manifold flange..
5. Connect the oxygen sensor multiplugs.
Connect the plug(s) to the respective (previously noted) sensor(s).
Correctly position the multiplugs on the mounting bracket.
6. Raise the ramp.
7. Tighten the mounting bracket securing bolts.
8. Fit the front muffler; Refer to 'Exhaust System, Muffler.'  See: Muffler/Service and Repair 
9. Lower the ramp.
10. Remove the paintwork protection sheets and close the engine cover.
< PREV PAGE
NEXT PAGE >