< PREV PAGE
NEXT PAGE >
Vanden Plas (X308) V8-4.0L (AJ27) (2000)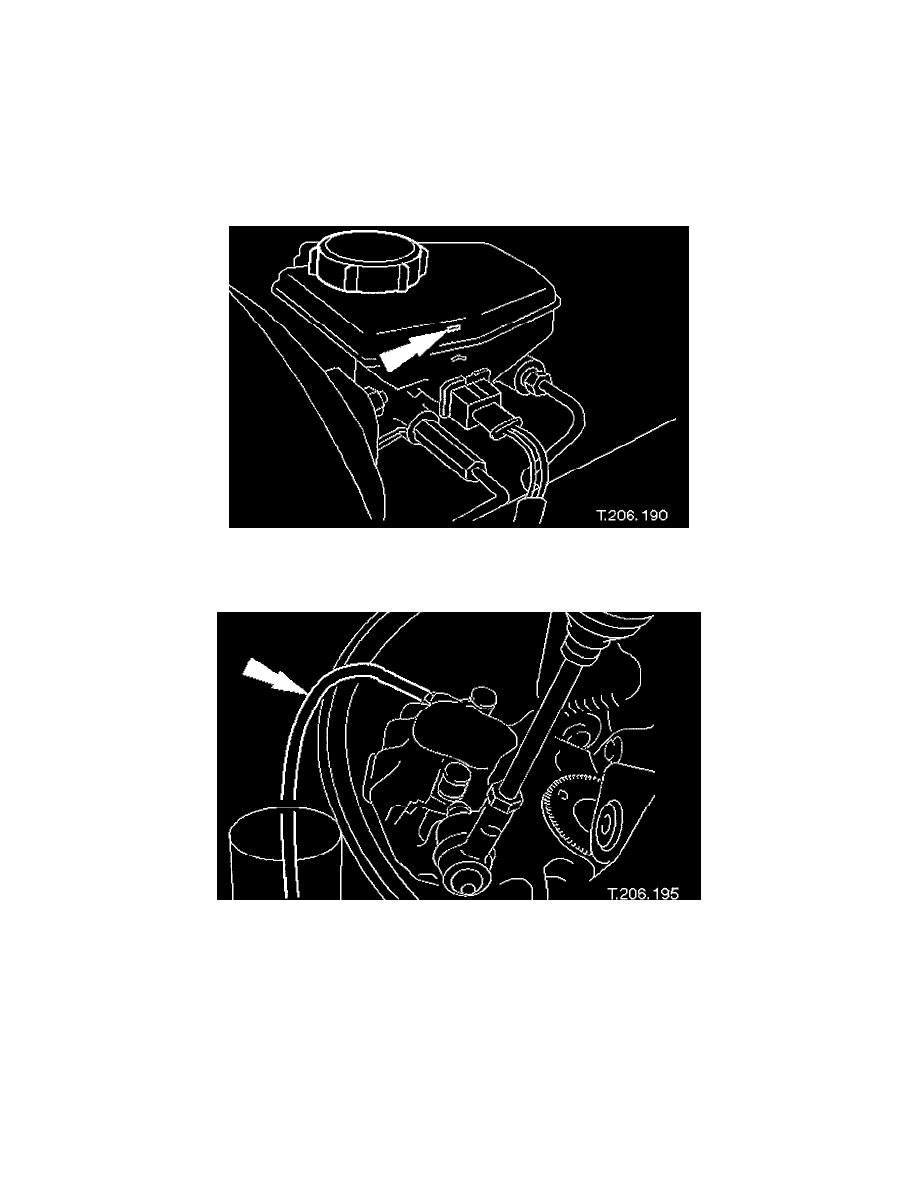 Brake Bleeding: Service and Repair
WARNING:  WASH HANDS AFTER HANDLING BRAKE FLUID. IF BRAKE FLUID COMES INTO CONTACT WITH THE EYES,
FLUSH EYES WITH COLD RUNNING WATER. IF IRRITATION PERSISTS SEEK MEDICAL ATTENTION. IF BRAKE FLUID IS
TAKEN INTERNALLY, DRINK WATER AND INDUCE VOMITING. GET MEDICAL ATTENTION IMMEDIATELY. 
CAUTION:  Remove brake fluid spillage immediately from paint work with clean water.
1. Position vehicle on a four-post lift.
2. Open engine compartment and fit paint work protection covers to fenders.
3. NOTE:  Make sure the brake-fluid level does not fall below the fluid reservoir 'MIN' (minimum) mark when bleeding the brake system.
Fill fluid reservoir to the 'MAX' (maximum) mark.
4. Prepare left-hand front, brake-caliper for bleeding.
Remove dust cap.
Connect bleed pipe and fluid container to bleed nipple.
5. Bleed the brake.
Apply pressure to brake pedal.
Open bleed nipple.
Fully depress brake pedal.
Close bleed nipple.
Release brake pedal.
Wait two seconds to allow system to prime.
Repeat procedure until air-free brake fluid is expelled from the caliper.
< PREV PAGE
NEXT PAGE >