< PREV PAGE
NEXT PAGE >
Vanden Plas (X308) V8-4.0L (AJ27) (2000)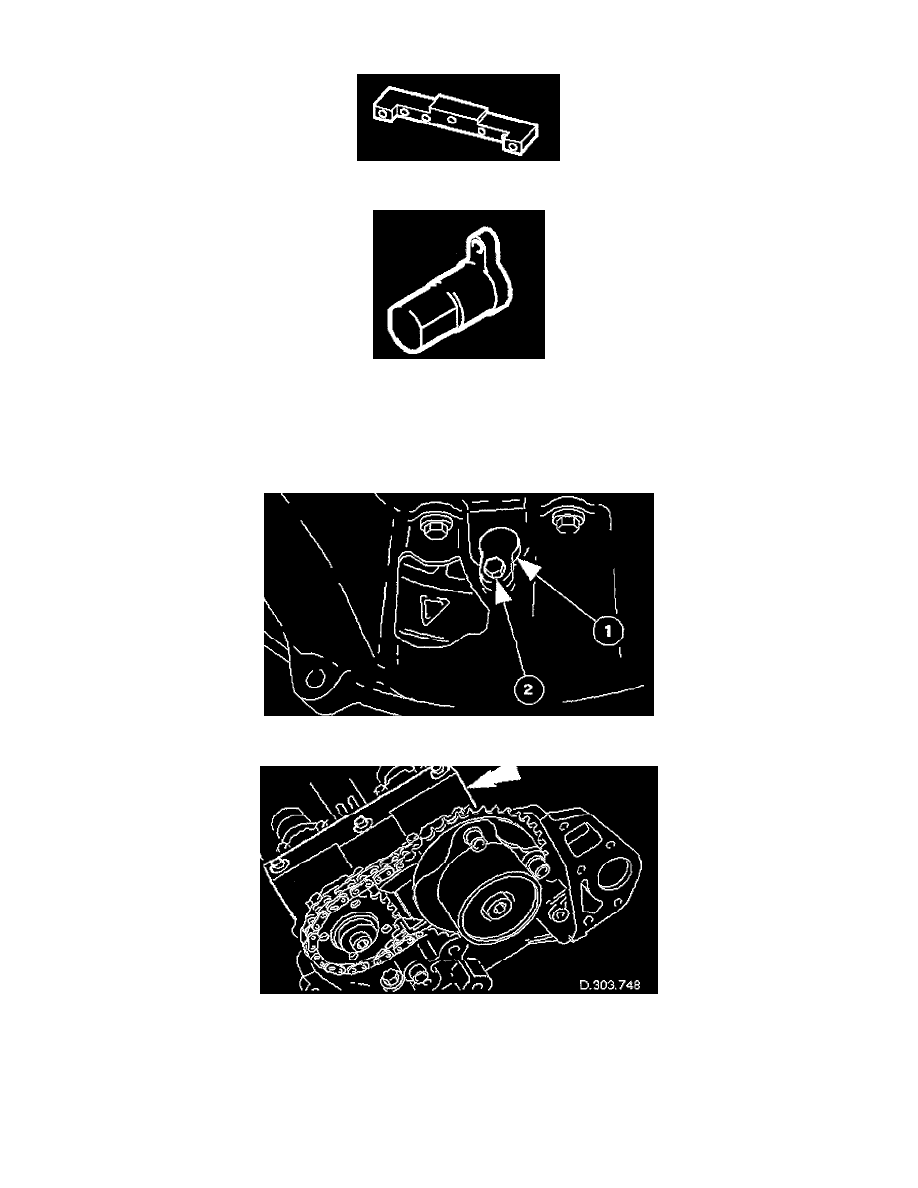 Timing Component Alignment Marks: Locations
Camshaft Setting Tool 303-530
Crankshaft Setting Peg 303-531/645
Setting engine timing after cylinder head service or replacement of a timing chain requires the use of special tools.
WARNING Failure to use the required special tools will cause severe engine damage.
CAUTION: Do not rotate the crankshaft counterclockwise. The timing chains may bind causing engine damage.
-
Installed crankshaft setting peg 303-531 [1].
-
Installed camshaft locking tool 303-530.
Expanded procedure(s) for servicing timing chain(s) can be found at "Engine : Timing Components : Timing Component Alignment Marks :
Service and Repair".See: Service and Repair
< PREV PAGE
NEXT PAGE >