NEXT PAGE >
< PREV PAGE
Vanden Plas (X308) V8-4.0L (AJ27) (2000)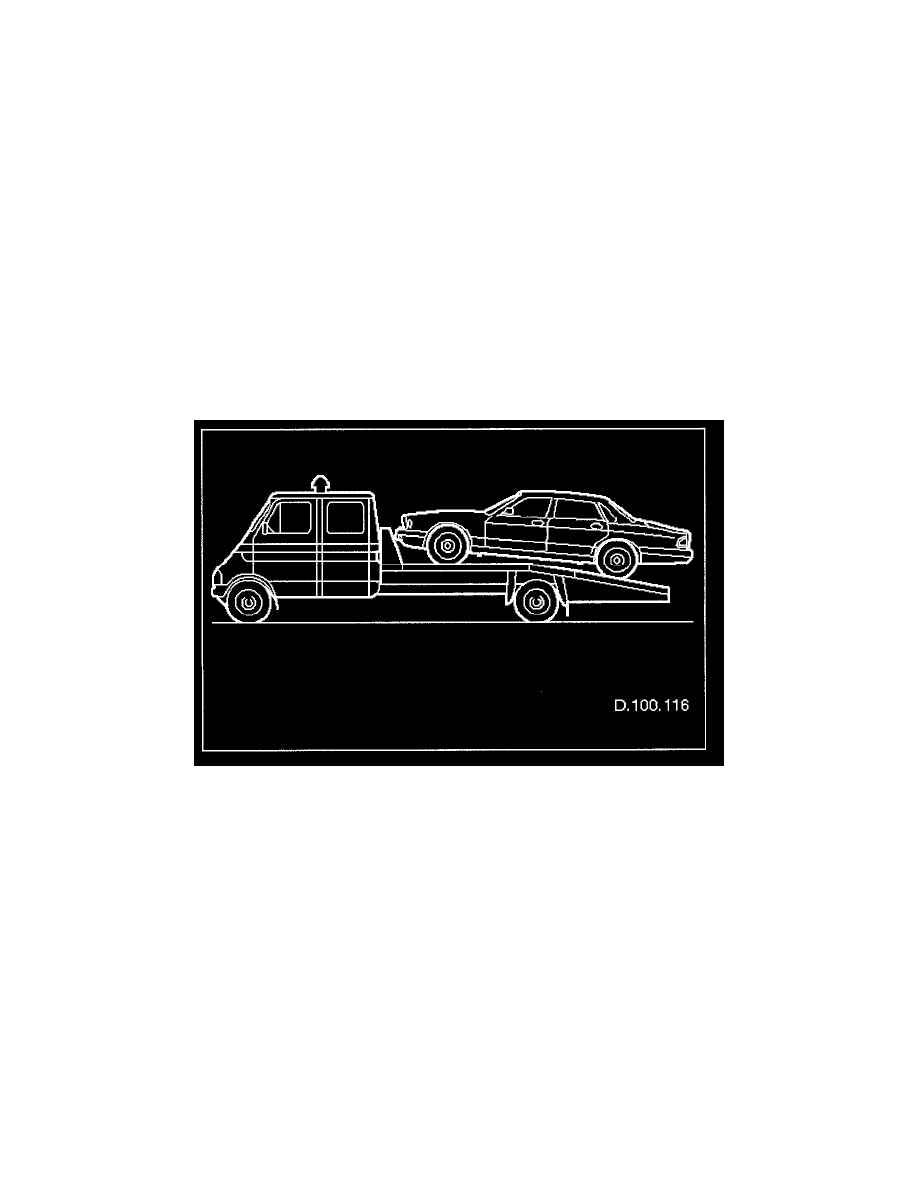 Towing Information: Service and Repair
Vehicle Recovery
NOTE:  Prior to recovery, ensure that the vehicle keys are available and the security system disarmed.
Vehicle recovery methods are:
By flat-bed transporter.
By rear suspended tow.
By emergency towing for very short distances.
Gearshift Interlock
The gear selector lever can only be moved from the Park position by turning the ignition key to position II and depressing the brake pedal.
To remove the key from the ignition switch, the gear selector lever must be moved to the Park position. With the key removed, the gear selector is locked
in the Park position.
The selector lever can be manually unlocked from the Park position in the event of electrical failure or when moving the vehicle without power. Refer to
Gearshift Interlock Manual Override.  
Transporter or Trailer Recovery
When the vehicle is being recovered by transporter or trailer:
The parking brake must be be applied and the wheels chocked.
The gear selector lever must be in Neutral. Do not select Park as the parking lock mechanism may be damaged by the forward and backward
rocking motion of the vehicle.
The vehicle must be securely tied down to the transporter or trailer. There are four tie-down brackets on the vehicle underbody. Do not use the
vehicle towing points or crossbeam tie bar.
Rear Suspended Tow
NEXT PAGE >
< PREV PAGE