< PREV PAGE
NEXT PAGE >
Vanden Plas (X308) V8-4.0L (AJ27) (2000)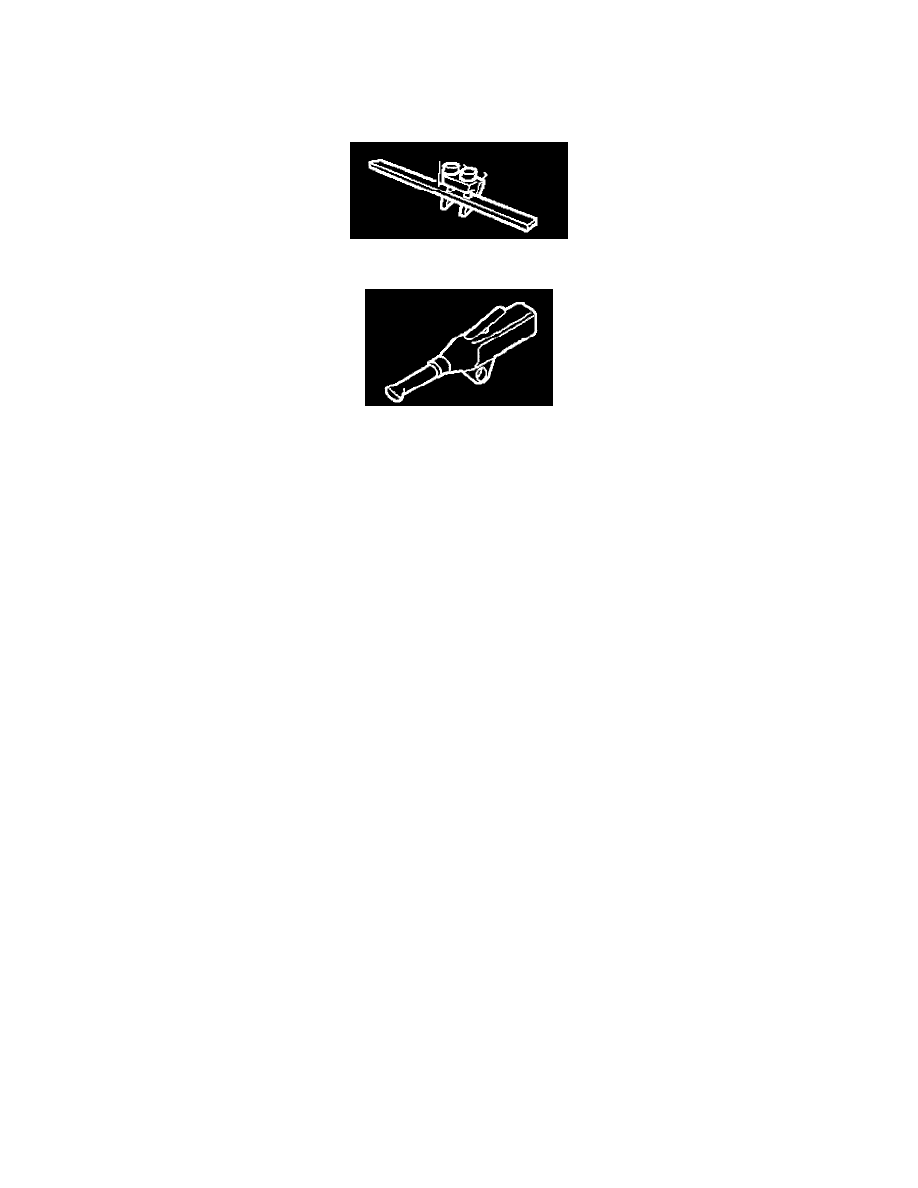 Valve Clearance: Adjustments
Valve clearance adjustment
Special Service tools 
Tappet hold down tool 303-540
Air Gun , Fan Nozzle 303-590
1. Open the engine compartment and fit paintwork protection sheets. Open to the service position.
2. Carefully remove both engine covers, taking care not to damage the plastic fixings or the rubber inserts.
3. Disconnect the battery ground cable.
Remove the battery cover.
4. Remove the cam cover from the 'A' bank and the 'B' bank.   See: Engine, Cooling and Exhaust/Engine/Cylinder Head Assembly/Valve
Cover/Service and Repair
5. Check, and note the valve clearances, as described earlier in this section.
6. Use a rag to wipe up as much oil as possible from the tappet wells.
7. Valve adjustmnet involves considerable repetition. A SUMMARY OF THE PROCEDURE follows:
1. Fit the adjusting tool base plate to one cylinder head.
2. Rotate the crankshaft to position four valves ready for adjustment.
3. Use the attachment part of the special tool to adjust two valve clearances. Transfer the attachment and adjust the other two valve clearances.
4. Remove the attachment part from the adjusting tool base plate.
5. Repeat steps 2 to 4 three more times until all sixteen valves on the first cylinder head have been adjusted.
6. Repeat steps 1 to 5 for the other cylinder head.
7. Remove all equipment and reassemble the engine.
8. The following instructions describe the PROCEDURE FOR ADJUSTING THE VALVE CLEARANCES.
9. Fit the base plate of the tappet adjusting tool 303-540 to one of the heads; use the bolts which are supplied with the tool.
It should be fitted along the head, between the two camshafts, and bolted to the tapped holes which normally secure the cam cover.
< PREV PAGE
NEXT PAGE >