< PREV PAGE
NEXT PAGE >
Vanden Plas (X308) V8-4.0L (AJ27) (2000)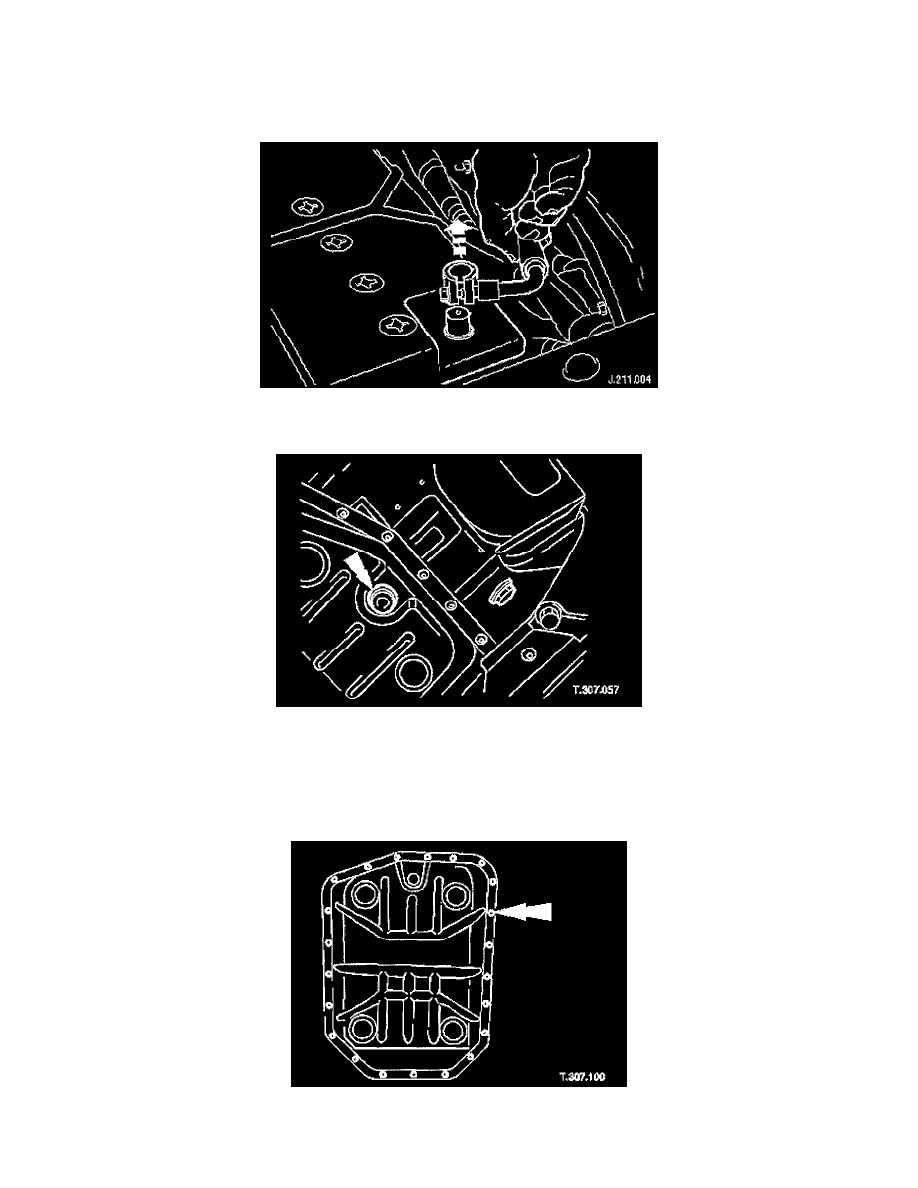 Pressure Regulating Solenoid: Service and Repair
Pressure Regulator Valve 
Removal 
1. Disconnect battery ground cable.
Remove the battery cover.
2. Raise the vehicle on a suitable lift.
WARNING:  TRANSMISSION FLUID MAY CAUSE SEVERE BURNS, ENSURE THAT ALL SAFETY PROCEDURES ARE
OBSERVED. 
Carefully remove the drain plug and drain the transmission fluid.
3. Remove the twenty-two fixings which secure the fluid pan.
Remove the fluid pan and all traces of gasket material.
< PREV PAGE
NEXT PAGE >