< PREV PAGE
NEXT PAGE >
Vanden Plas (X308) V8-4.0L (AJ27) (2000)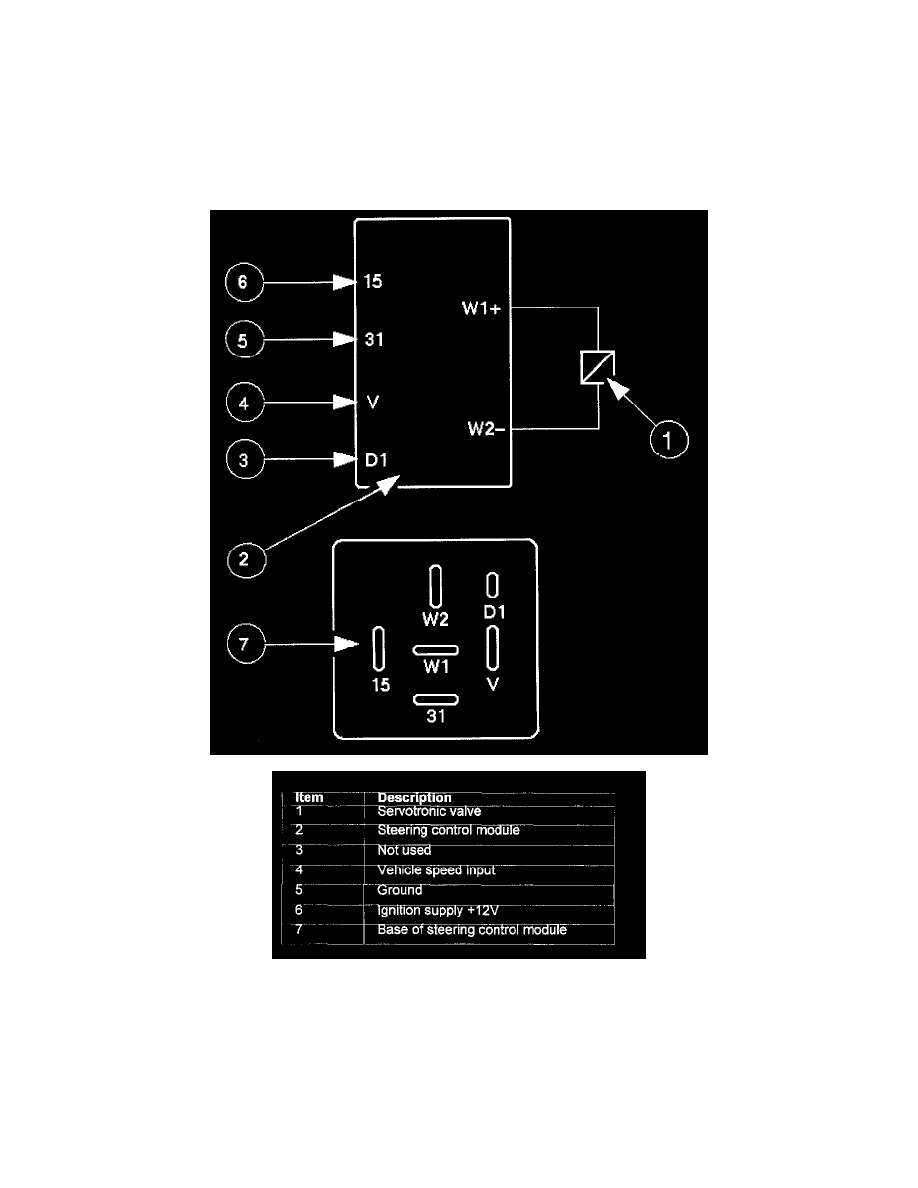 Steering Control Module: Description and Operation
The steering control module receives the vehicle speed from the instrument cluster and outputs the corresponding current values to the Servotronic
valve. At parking speeds, when maximum assistance is required, the current is at its maximum value of 854 mA and the valve is closed. As the vehicle
speed increases, the current progressively decreases to its minimum value of 15 mA and the valve opens in small increments. This results in an
increasing amount of hydraulic pressure being applied to the reaction piston, making the steering feel more precise and responsive.
The rate of progression and shape of the characteristic between parking and high speed operation, is determined by the algorithm within the steering
control module, and is matched to each suspension variant within the vehicle range.
Control Module Connections 
< PREV PAGE
NEXT PAGE >