< PREV PAGE
NEXT PAGE >
Vanden Plas (X308) V8-4.0L (AJ27) (2000)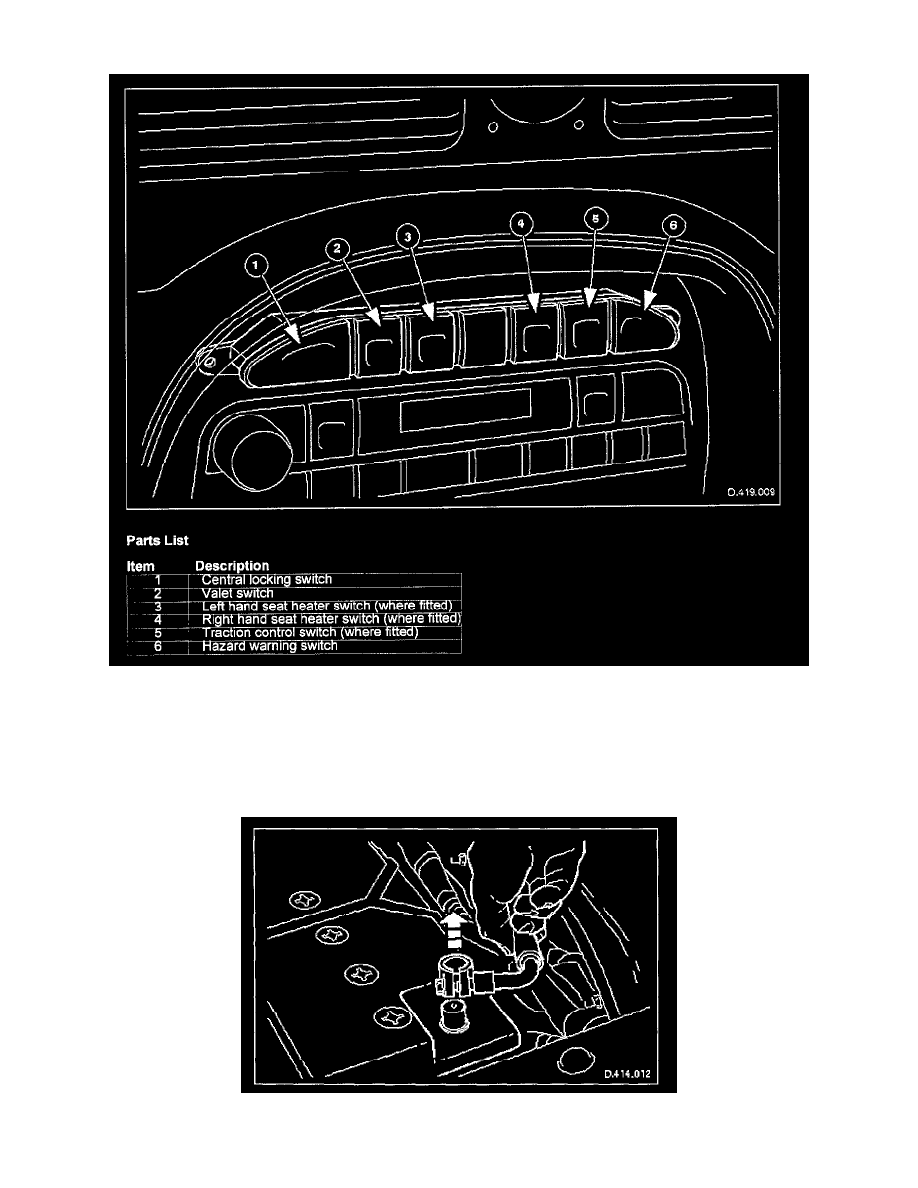 Power Door Lock Switch: Service and Repair
Center Console Switch Module (CCSM)
The Center Console Switch Module comprises the integral switches identified in the image above. All switches with the exception of the Traction
Control Switch are connected to BPM inputs. The Traction Control Switch is connected to an ABS unit input.
 
Removal, Center Console Switch Module
1. Disconnect battery ground cable. Refer to 'Battery, Battery Cable.'  See: Starting and Charging/Battery/Battery Cable/Negative  
2. Remove center console veneer panel.
< PREV PAGE
NEXT PAGE >