< PREV PAGE
NEXT PAGE >
Vanden Plas (X308) V8-4.0L (AJ27) (2000)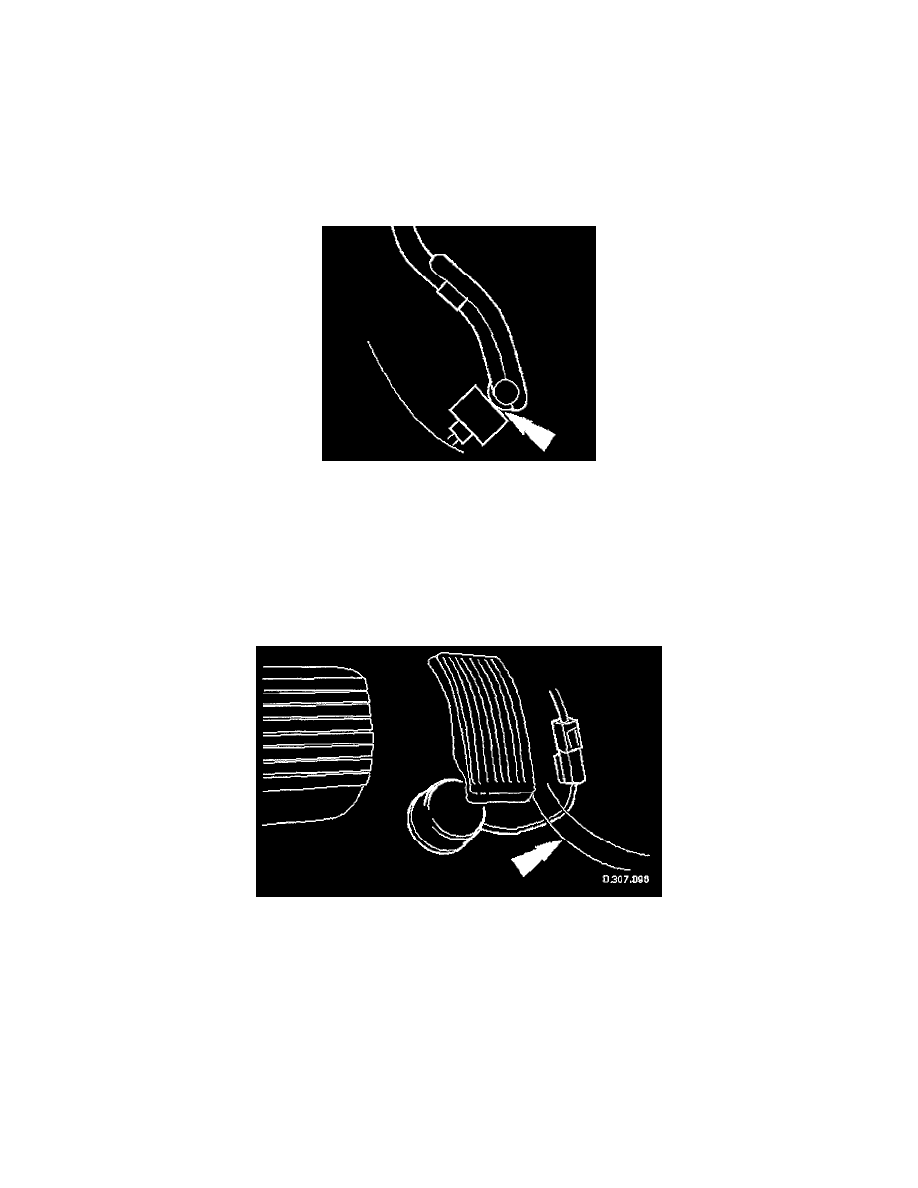 Downshift Switch: Adjustments
Kickdown Switch - Check and Adjust 
1.
Ensure that the throttle cable is correctly adjusted.
2.
With PDU connected, running and the message 'EXISTING COMPONENTS TO BE TESTED YES/NO' displayed;
Select YES.
Select ENTER.
Follow the messages given on the screen.
3.
Press ENTER on the PDU screen.
4.
Following the PDU instruction;
Push the throttle pedal until light contact is made with the kickdown switch and hold.
Press ENTER on the display.
Note the percentage throttle open data (displayed as a bar graph).
NOTE:  Ensure that contact with the switch does not result in switch movement.
Release the throttle pedal.
5.
If the target 90% throttle open specification is NOT achieved the switch must be adjusted as follows:
6.
Disconnect the kickdown switch multiplug.
Move the carpet for access.
< PREV PAGE
NEXT PAGE >