< PREV PAGE
NEXT PAGE >
XJ-8 Sedan (X308) V8-4.0L (AJ26) (1998)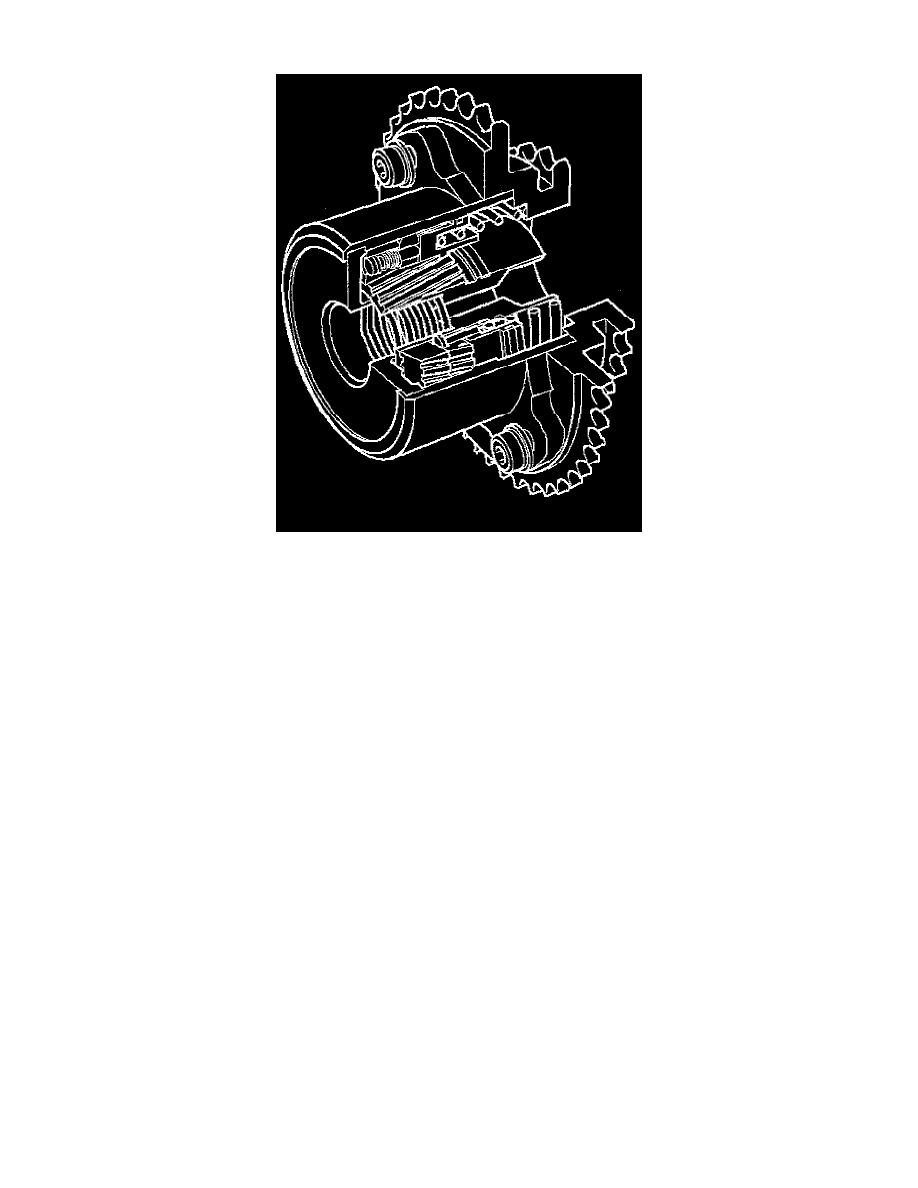 Variable Valve Timing Actuator: Description and Operation
The valve timing unit turns the intake camshaft in relation to the primary chain to advance and retard the timing.
The unit consists of a body-and-sprocket assembly separated from an inner sleeve by a ring piston and two ring gears; the inner sleeve is bolted to the 
camshaft.
The ring gears engage in opposing helical splines on both body-and-sprocket assembly and inner sleeve to transmit drive from the assembly to the inner
sleeve.
Engine-oil pressure moves the ring gears and piston to turn the inner sleeve in the advanced timing direction and a return spring reverses the direction for
retard.
Additional springs absorb rotational and axial backlash to reduce noise and wear.
< PREV PAGE
NEXT PAGE >