< PREV PAGE
NEXT PAGE >
XJ-8 Sedan (X308) V8-4.0L (AJ27) (1999)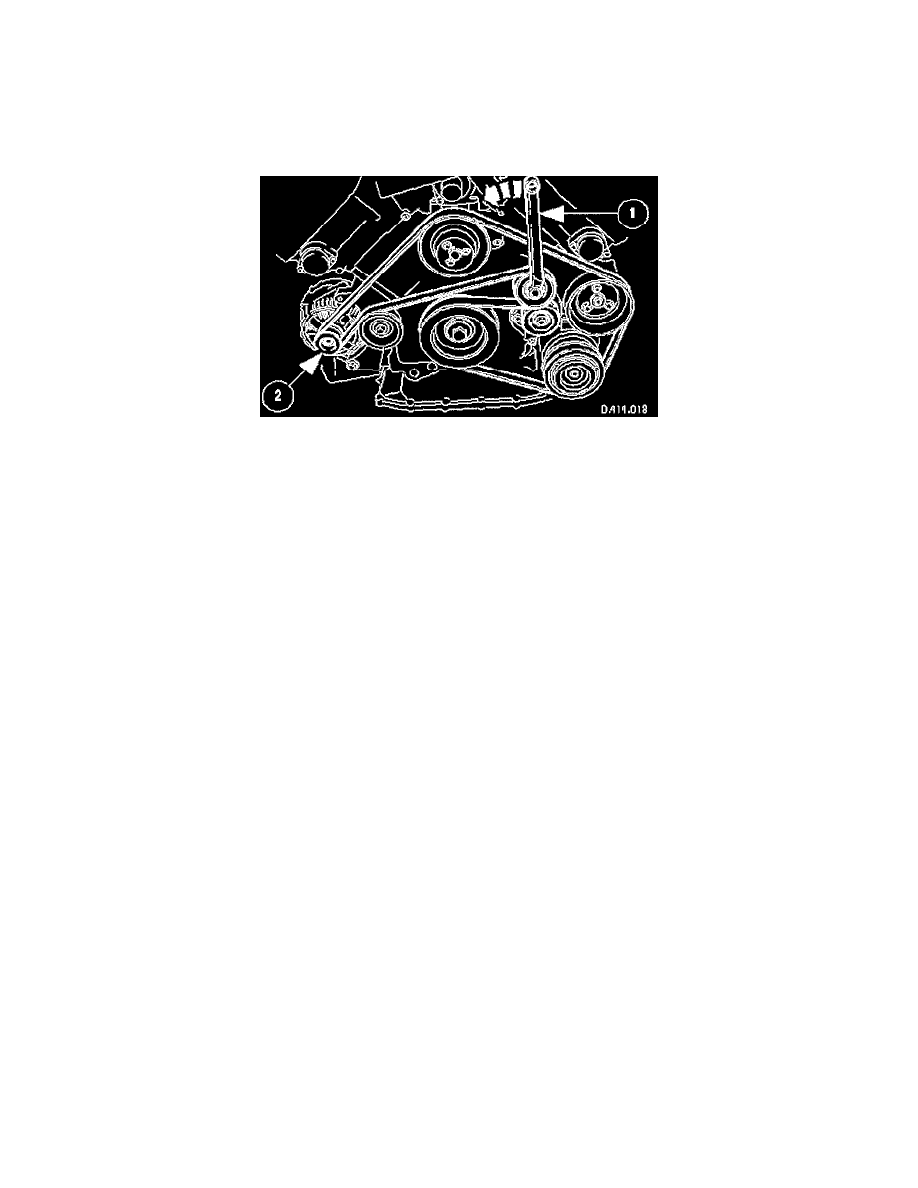 Drive Belt: Service and Repair
Accessory drive belt - vehicles without supercharger
Removal 
1. Open the engine compartment and fit paint work protection sheets.
2. Check the belt wear indicator marks to confirm that the drive belt is/is not within limits.
3. CAUTION:   When releasing the belt tension, never apply any torque in a clockwise direction to the pulley center bolt (left hand thread) as it
could subsequently loosen.
Remove the drive belt from the accessory drive.
Use a spanner e.g. Churchill JD-230 or Snap On XDHM 1415, on the center bolt of the belt tensioner idler pulley, to turn the adjuster assembly to the
left, viewed from the front, against spring tension. 
Whilst holding the tensioner against spring tension, remove the drive belt from the generator pulley. Release the tensioner slowly and remove the
spanner. Disconnect the belt from the other pulleys, as necessary.
Installation 
1. Installation is the reverse of the removal procedure. Ensure that the belt is correctly and squarely located on each pulley.
< PREV PAGE
NEXT PAGE >