< PREV PAGE
NEXT PAGE >
XK-8 Convertible (X100) V8-4.0L (AJ27) (2001)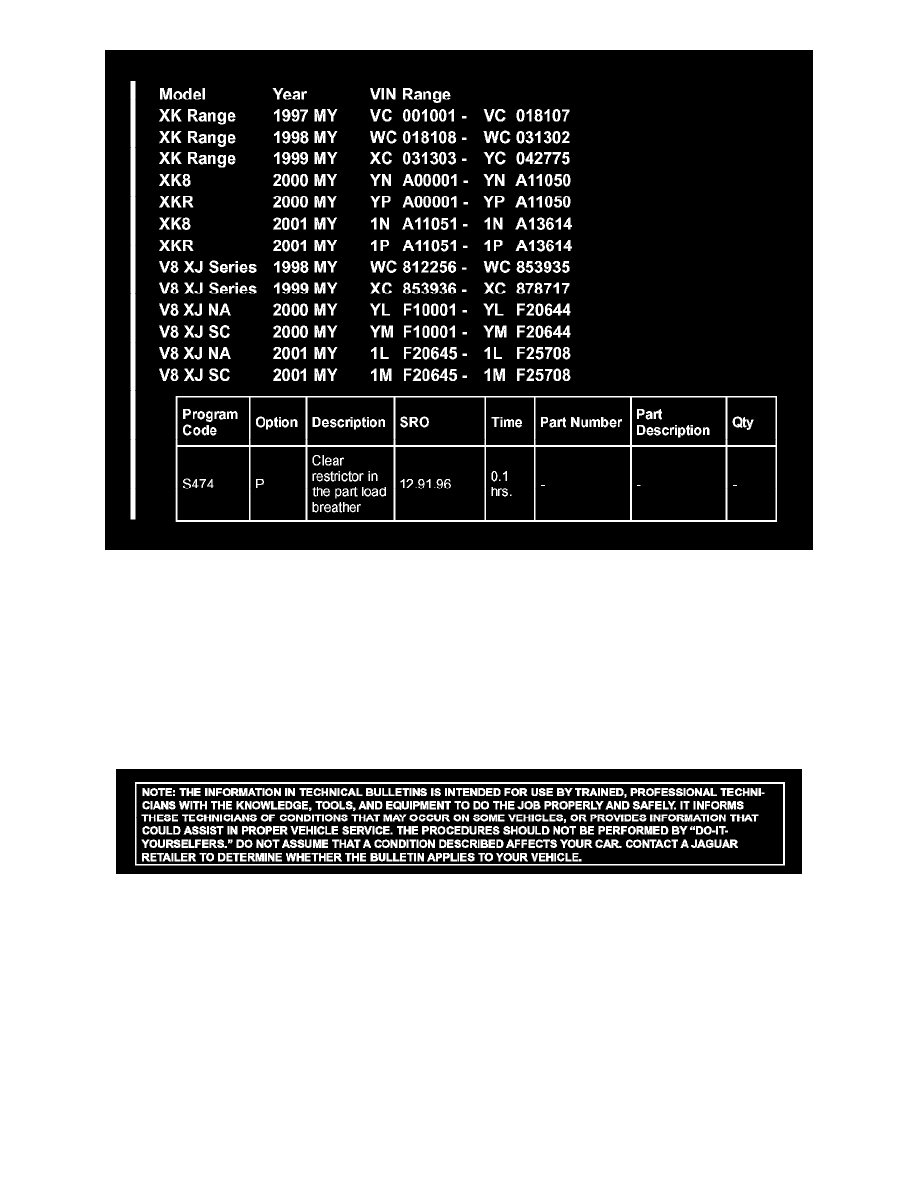 *Warranty Information:
A specific SRO and labor time allowance have been introduced that will permit a claim to be submitted for the labor time of this procedure each time it
is carried out. Multiple claims covering the first implementation of this procedure followed by repeat claims at subsequent 16,000 Km (10,000 mile)
routine Service intervals will be accepted.
Claims should be submitted quoting S474 in place of the normal warranty code, together with SRO 12.91.96. This will result in a labor time allowance of
0.1 hours for cleaning of the restrictor in the part-load breather.
As this operation will always be undertaken in the course of a routine service, or on the occasion of some other service opportunity, there is no allowance
for drive in/drive out.*
Disclaimer
< PREV PAGE
NEXT PAGE >