< PREV PAGE
NEXT PAGE >
XK-8 Convertible (X100) V8-4.0L (AJ27) (2001)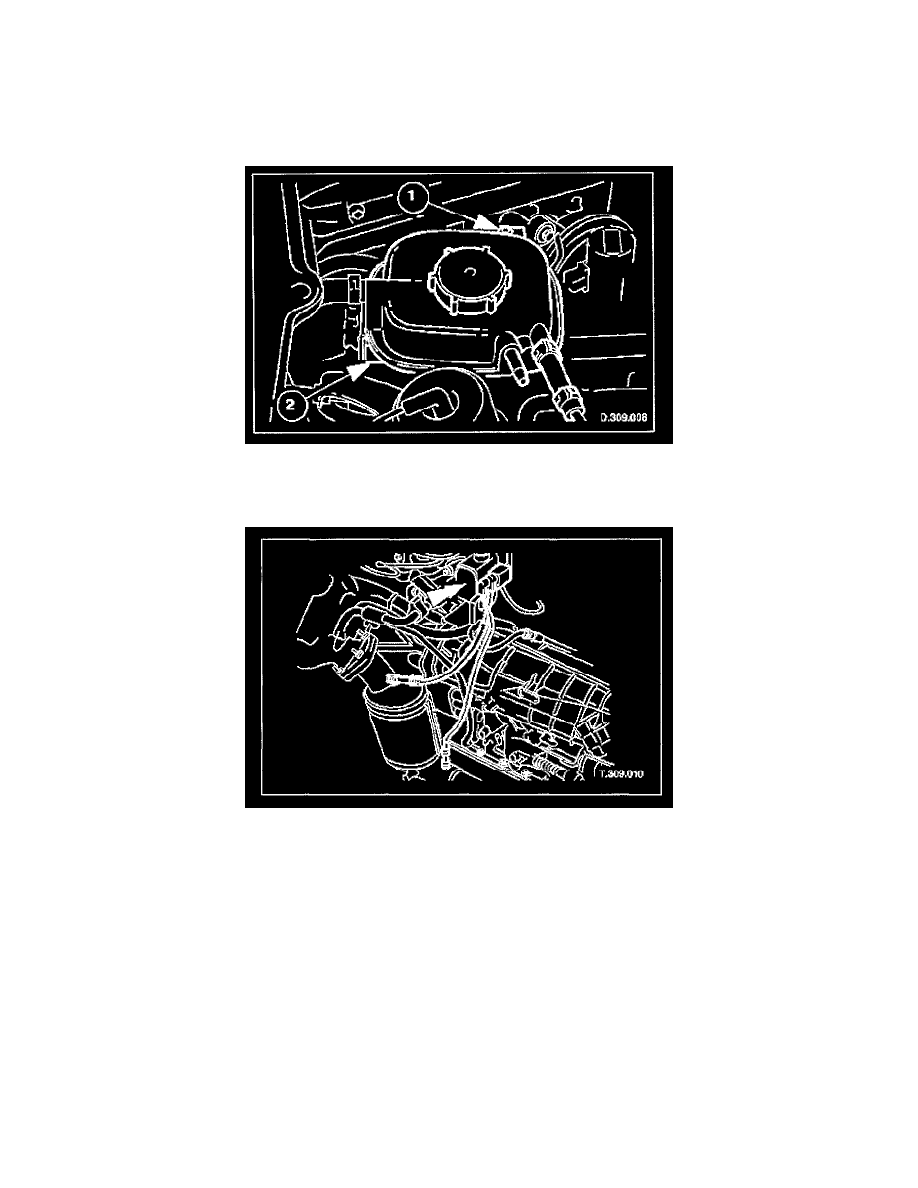 Catalytic Converter: Service and Repair
Downpipe Catalytic Converter (Left-Hand)
 
Removal  
1. Remove the front muffler.
2. Remove the coolant header tank (left-hand only).
1. Remove the securing bolt.
2. Detach the header tank dowels from the mounting grommets.
3. CAUTION:
Note the position of the upstream and downstream oxygen sensor multiplugs for reassembly.
Disconnect the oxygen sensor multiplugs.
-
Displace the multiplugs from the engine mounting bracket.
< PREV PAGE
NEXT PAGE >