< PREV PAGE
NEXT PAGE >
XK-8 Convertible (X100) V8-4.0L (AJ27) (2001)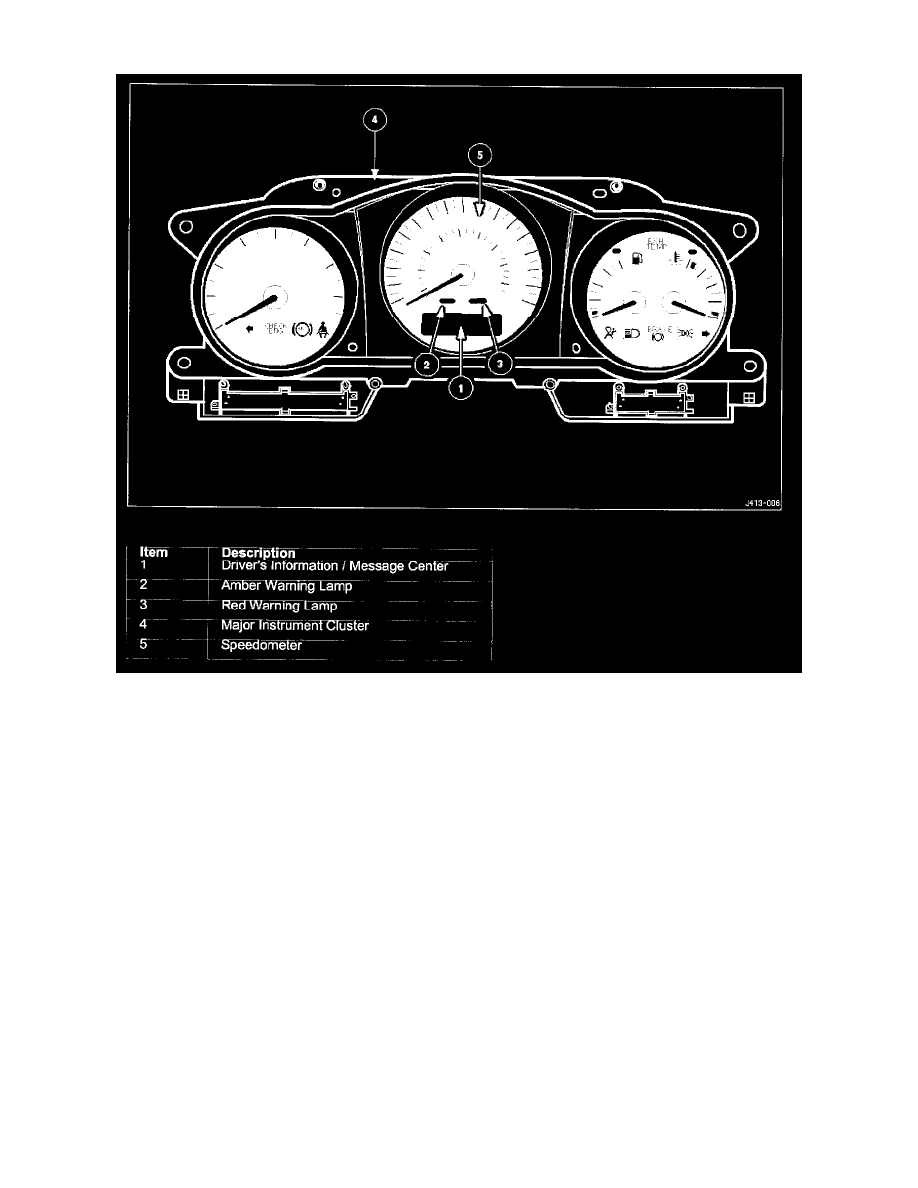 Driver/Vehicle Information Display: Description and Operation
The Driver's Information Center has a liquid crystal display and is located at the lower area of the Major Instrument Cluster.
The message centre is used to warn the driver, using text messages, for warnings not covered by conventional warning lamps, to indicate that the
Automatic Stability Control is operating and for other shared warnings.
The amber and red warning lamps attract the driver's attention when a new message has been displayed. The importance of the message dictates which
lamp is switched on. The lamps are also used together for some warnings and for some non-text warnings - refer to the Driver's Handbook for variations
in local markets.
The odometer is incorporated into the Driver's Message Center.
< PREV PAGE
NEXT PAGE >