< PREV PAGE
NEXT PAGE >
XK-8 Convertible (X100) V8-4.0L (AJ27) (2001)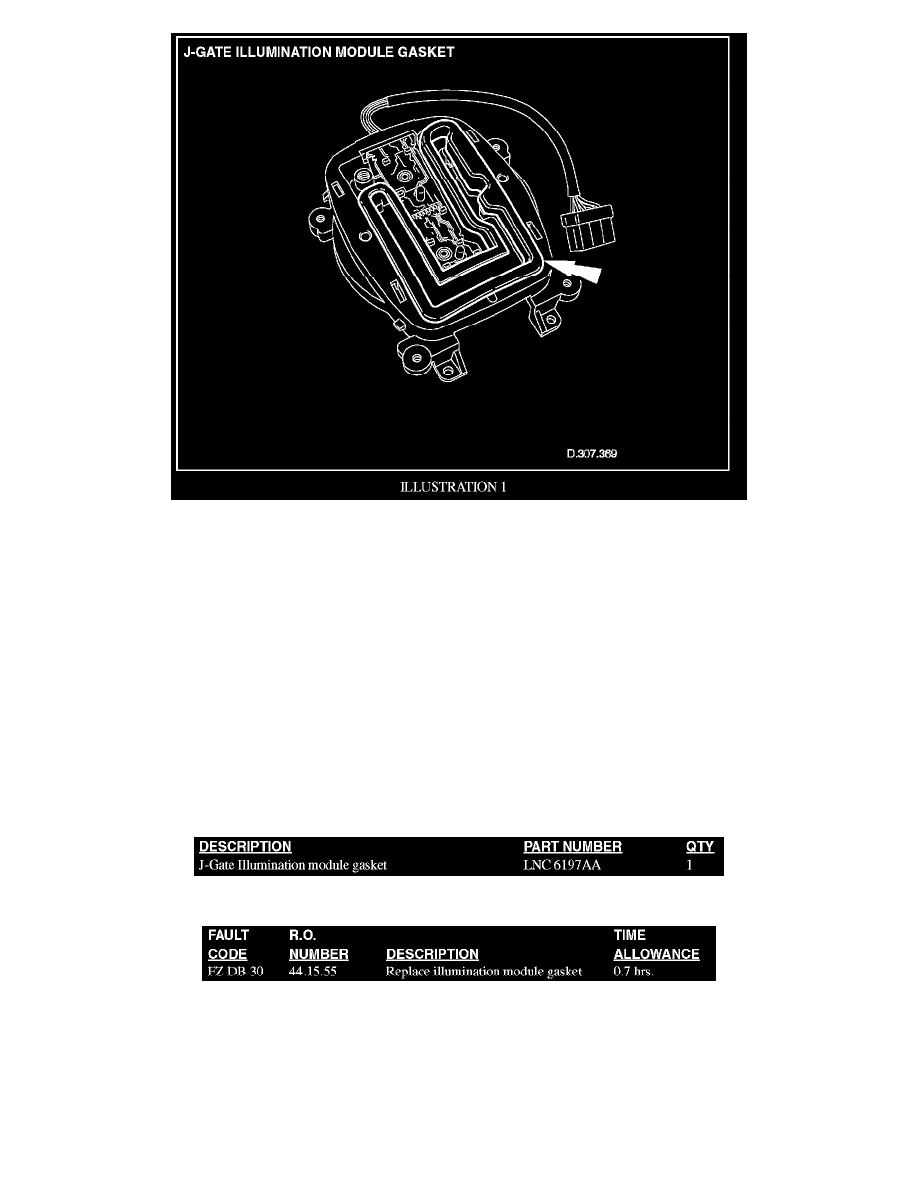 10.
On all vehicles, remove the gasket from the bottom first (Illustration 1).
11.
To install the new gasket, the central part should be fitted first, starting at the bottom and feeding all the way round. Note that the new gasket is a
tighter fit than the old item.
12.
On supercharged vehicles, install circuit board into body. Use care with the blue covered bulbs as these are easily damaged.
13.
On all vehicles, install top cover.
14.
Install the illumination module top cover securing screws.
15.
Turn module over and install brush disc.
16.
Install selector lever emergency release access screw into the face of the module.
17.
Install the range selector illumination module. (See JTIS CD-ROM section: 307-05A, SRO 44.15.14)
18.
Reconnect battery, install battery cover (See JTIS CD-ROM, section: 414-01, SRO 86.15.15) reset the radio and the clock.
Parts Information
Warranty Information
< PREV PAGE
NEXT PAGE >