< PREV PAGE
NEXT PAGE >
XK-8 Convertible (X100) V8-4.0L (AJ27) (2001)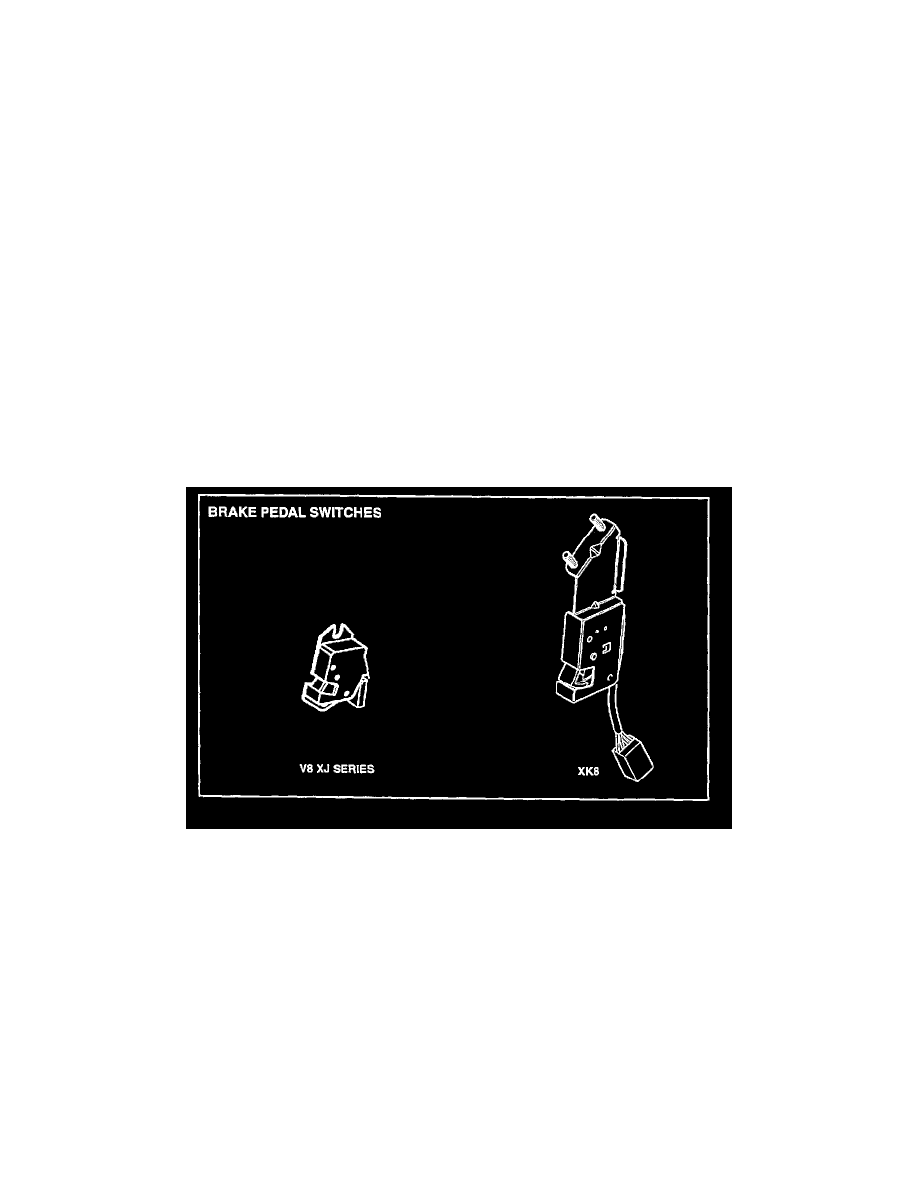 Brake Light Switch: Technical Service Bulletins
Brake Switch - Simplified Inventory
BULLETIN:
206-07
GROUP:
V8 XJ Series/XK8
DATE: 4/98
Amended: 11/98
SUBJECT:
Brake Pedal Switch - Parts Inventory Simplified
Remove and destroy Bulletin 206-07, dated 7/98. Replace with this Bulletin. 
MODEL:
1997 MY-ON XK8 Range
1998 MY-ON V8 XJ Series
VIN: 
001001-ON
812256-ON
Issue:
Image 1
Brake pedal switch assemblies were changed in production (see image) from the following VINs:
XK8
VIN 032389
V8 XJ Series
VIN 857242
These switch assemblies are the only ones now available and can be installed on earlier vehicles.
Action:
The current brake pedal switch assembly, as listed, must be installed if replacement of the switch is necessary.
Note: 
When the cruise control is in operation, a malfunctioning brake switch can cause FAILSAFE to display in the message center and cause a DTC
P1571 to be stored in the ECM.
Parts Information:
< PREV PAGE
NEXT PAGE >