< PREV PAGE
NEXT PAGE >
XK-8 Convertible (X100) V8-4.0L (AJ27) (2001)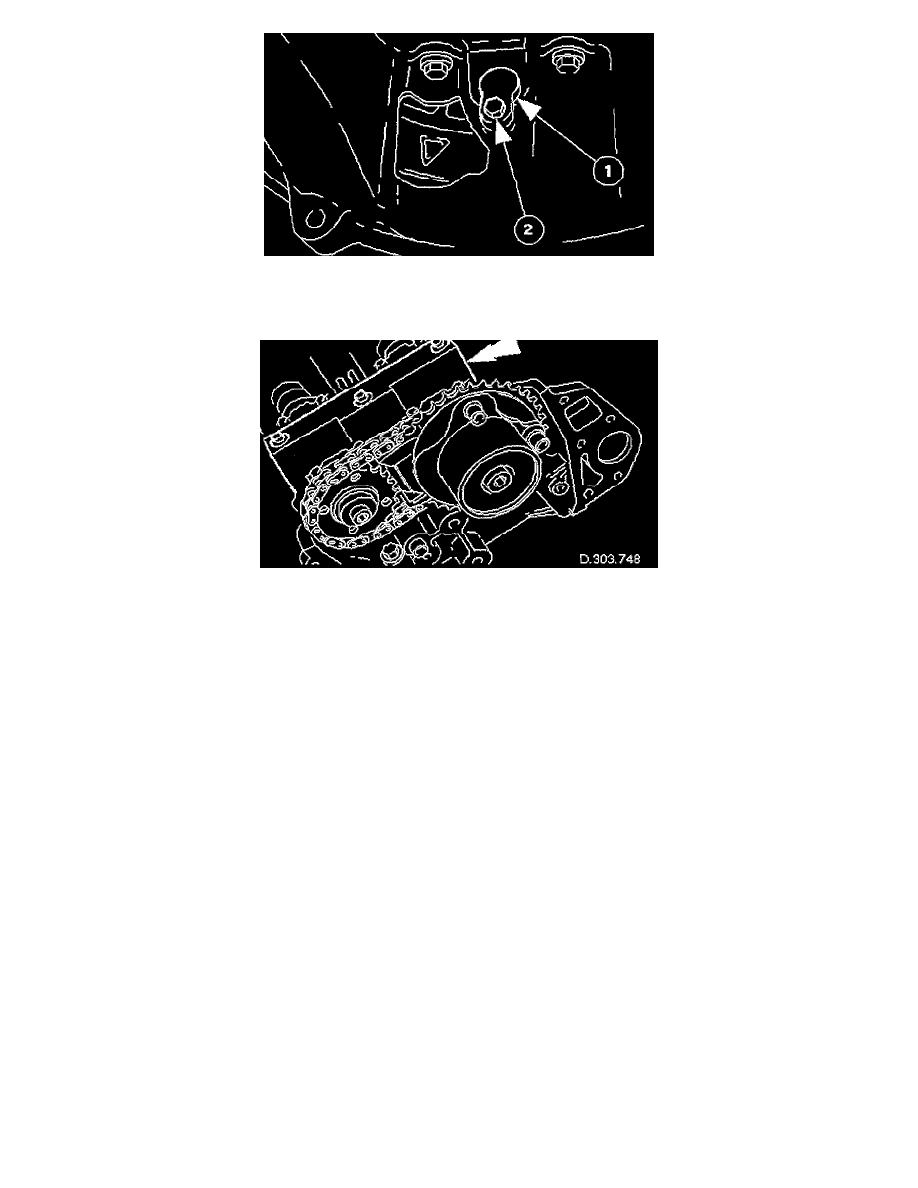 -
Install the crankshaft setting peg 303-531 [1].  Position the crankshaft so that the setting peg [1] engages fully into the timing slot.
-
Install and tighten the bolt [2] to secure the setting peg.
-
Remove the damper securing bolt from the crankshaft.
-
Install the camshaft locking tool 303-530, aligning the shafts slightly as necessary.
Expanded procedure(s) for servicing timing chain(s) can be found at "Engine : Timing Components : Timing Chain".  See: Engine, Cooling and
Exhaust/Engine/Timing Components/Timing Chain/Service and Repair
< PREV PAGE
NEXT PAGE >