< PREV PAGE
NEXT PAGE >
XK-8 Convertible (X100) V8-4.0L (AJ27) (2001)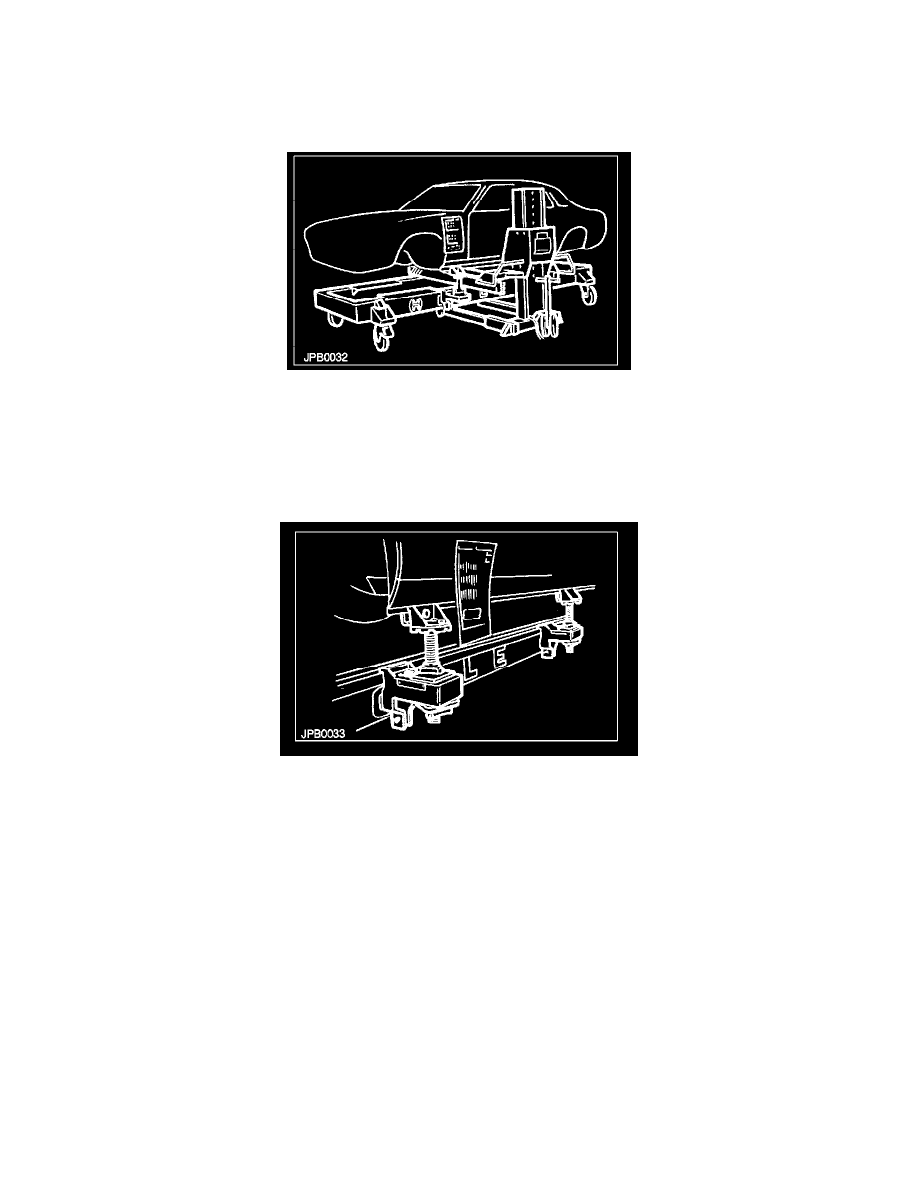 Push trolley forks under vehicle center for balance. Align grooves in blocks to rocker panel pinch welds.
CAUTION:  Use a flat floor area for mobility and balance.
Consult bench manufacturer data sheet for support position (guide only) to height, width and length.
Set rocker panel clamp supports in place on bench.
Remove vehicle components for access, as required depending on operation (mainly wheels).
Push bench under raised vehicle.
Lower vehicle to engage pinch weld into open clamp grooves.
Remove trolley and continue relevant operation.
< PREV PAGE
NEXT PAGE >